July 19, 2022
A Night with The Nation in Celebration of Victor Navasky
By Sarah Burke
Featuring Calvin Trillin, Katrina vanden Heuvel, D.D. Guttenplan, Amy Wilentz, and many more!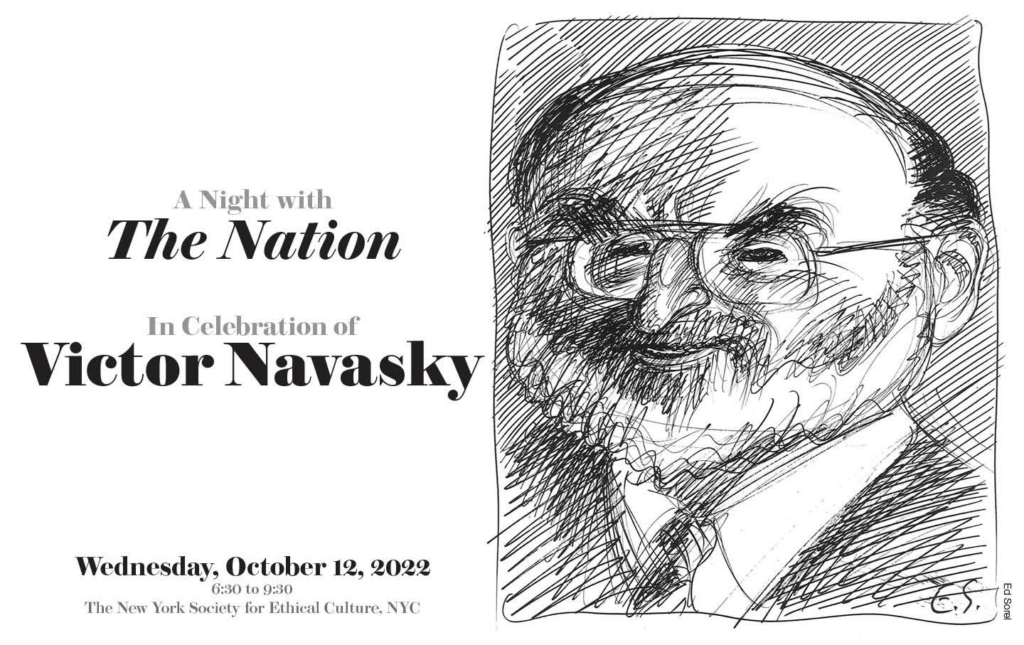 Join The Nation, The Nation Fund for Independent Journalism, and Nation interns past and present for a once-in-a-lifetime evening celebrating Victor Navasky's 90th birthday, honoring his legacy, and helping ensure a thriving future for the internship program he started.
All proceeds from this special fundraising event will support the Victor S. Navasky Internship Program. Help us celebrate the past, present, and future of independent media!
A short program featuring remarks from Calvin Trillin, Amy Wilentz, Katrina vanden Heuvel and many others will be followed by a reception with food and drink. Please join us for this special event to celebrate Victor and support The Nation!
If you are unable to join us in person, we hope you will make a tax-deductible donation in honor of Victor to support The Nation Fund for Independent Journalism.