November 3, 2022
After Dobbs, Anti-Abortion Activists Are Targeting Clinics in Blue States
By Lisa Herforth-Hebbert
Without Roe, the effects of state bans are felt even where abortion is still legal. One Illinois clinic's proximity to Missouri has made it an easy target for emboldened anti-abortion activists.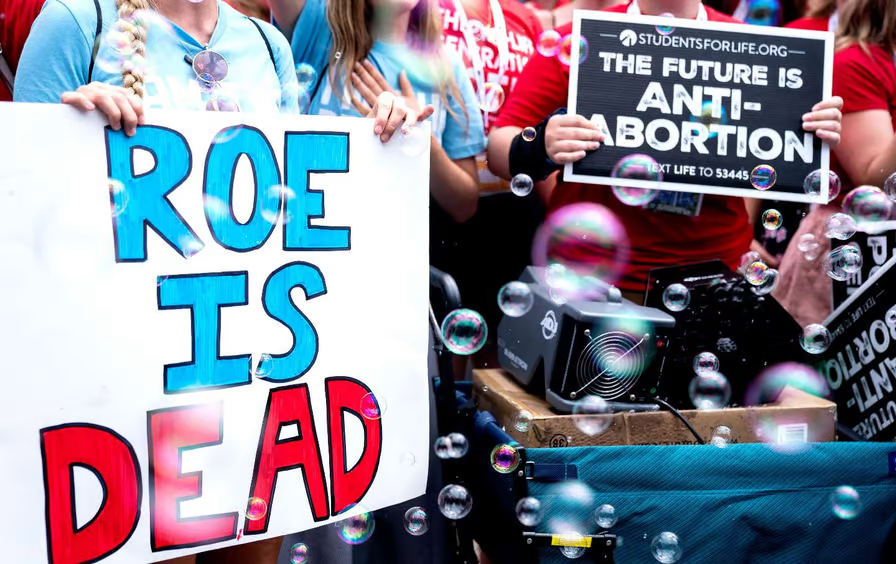 With the decision in Dobbs v. Jackson Women's Health Organization in June, the Supreme Court eliminated the constitutional right to an abortion nationwide. Now, a new kind of abortion-rights archipelago has formed. Though 21 states and the District of Columbia have laws guaranteeing the procedure as a right, there are 17 states—mostly in the South and Midwest—that now ban or restrict abortions. Within the first month of the SCOTUS ruling, dozens of clinics were forced to close or to stop offering abortions.
But at one clinic in southern Illinois, the dynamics of the post-Roe era are visible in profound ways. Just a few miles from the border of Missouri, where abortion is punishable by up to 15-years in prison, Planned Parenthood's Fairview Heights Health Center is sandwiched between an antique mall and an office building. The clinic has increasingly become a destination for people seeking abortion from states across the country, with 40 percent of patients living outside Illinois or Missouri.
In Illinois, abortion is permitted up to fetal viability—around 24–26 weeks—with the right preserved through a state constitutional amendment passed by a democratic supermajority in 2019. There are 32 abortion clinics in the state, but only three in southern Illinois. The clinic can serve upwards of 80 patients a day, and is visited by people from not just neighboring Missouri but also Indiana, Ohio, Arkansas, Louisiana, Mississippi, Alabama, Kentucky, and Texas.