April 25, 2022
Americans Can't Afford More Student Loan Payments
By Lisa Herforth-Hebbert
Though Biden has extended the payment pause through August, over 5 million people will face serious financial risk once it expires.
By Cody Hounanian and Alí R. Bustamante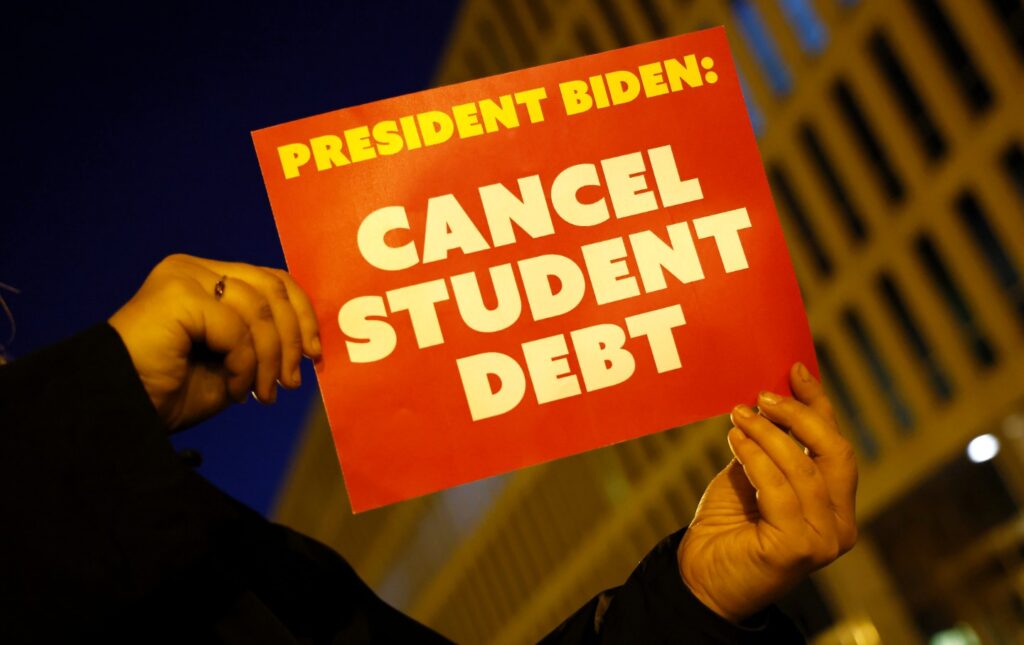 The past two years have seen record job growth, rising wages, and increasing bargaining power for workers. But for millions of Americans, the enormous burden of debt is overshadowing those gains—and the struggles are more intense for women, and for Black and brown borrowers.
Just ask the 45 million Americans carrying more than $1.7 trillion in student loan debt. They will share stories about the pandemic-related student loan payment pause helping them survive the economic shocks of the pandemic, as well as the fear that payments may suddenly restart. For some, they are just beginning to recover from lost jobs, health crises, and other forms of distress caused by the pandemic. For others, the recovery is still far out of reach.