September 28, 2021
As the Pandemic Continues, College Students Return to a Different Campus
By Sarah Burke
Young people from across the country weigh in on how Covid is impacting their college experience.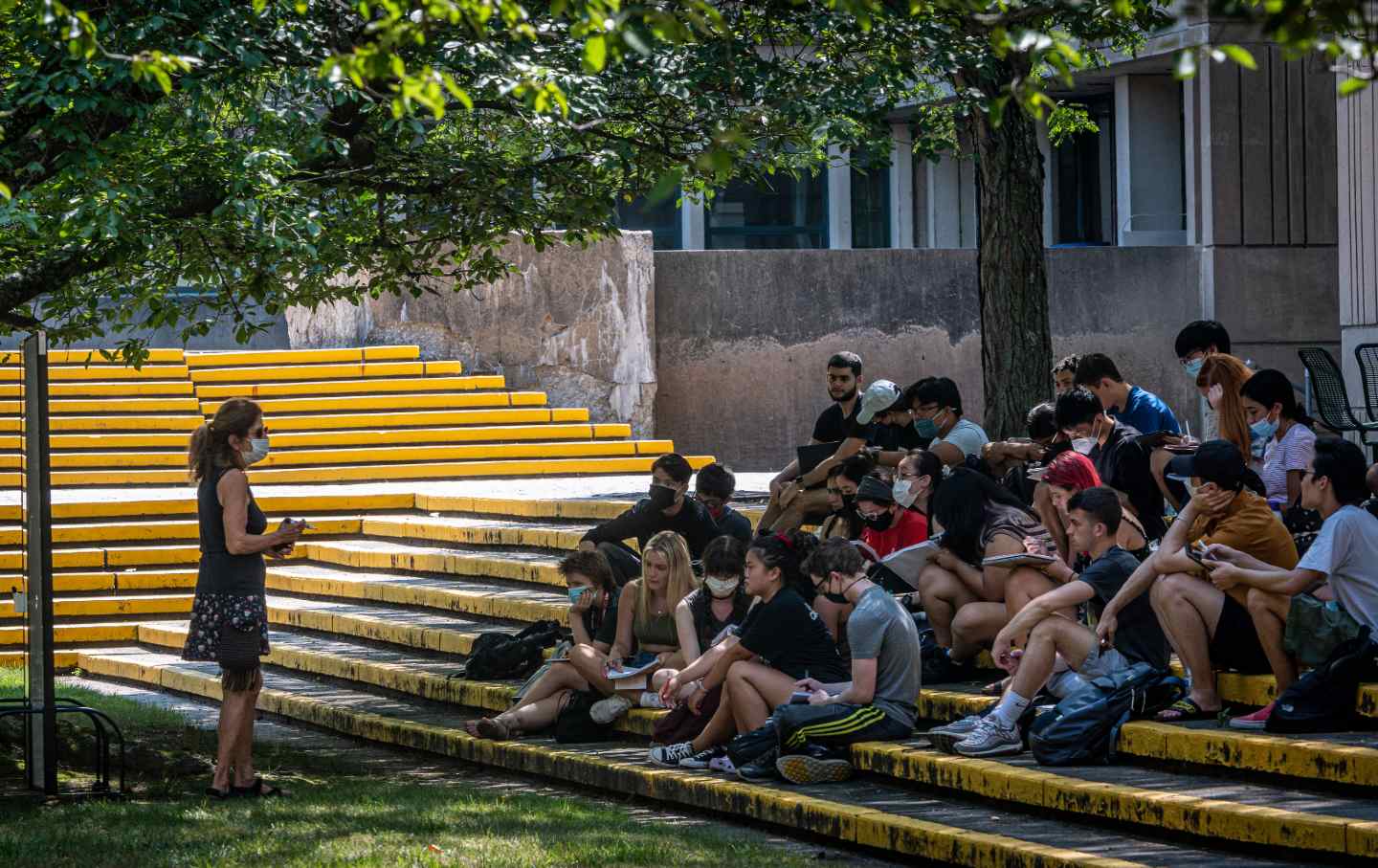 Colleges and universities nationwide have reopened for in-person learning and students are grappling with an environment very different from the one they left. The administrative response to Covid has varied coast to coast, with some institutions mandating vaccinations, others requiring masks indoors, and still others simply offering recommendations. All students are dealing with new classroom guidelines and procedures, while many are experiencing on-campus life for the first time. To better understand the changes, we asked a range of students to tell us how Covid is impacting their college experience, including student organizing efforts for equity and justice.
In May of 2020, I submitted the last final exam of my undergraduate education from my childhood bedroom. I graduated in my parent's kitchen, watching my school's president congratulate my class through Zoom. That fall I began a PhD program in political science at CUNY Graduate Center. I have now started my second year and all my classes are online. After a full year in the program, I have still only seen my professors and the members of my cohort through a screen.
While participating in virtual classes I often find myself craving socialization and peer interaction. I think about how, before Covid, I took this aspect of education for granted. I've been lucky to have professors who put in the extra effort to make my learning experience seem as "normal" as possible, scheduling time before and after class meetings for students to talk and try to get to know each other. Although this has helped slightly, I still find the conversations forced and uncomfortable.