May 12, 2022
At the Ballot Box and Beyond in Cincinnati
By Lisa Herforth-Hebbert
While interest in electoral politics may be low among young people, many on the left are still fighting for change through other means.
By Zurie Pope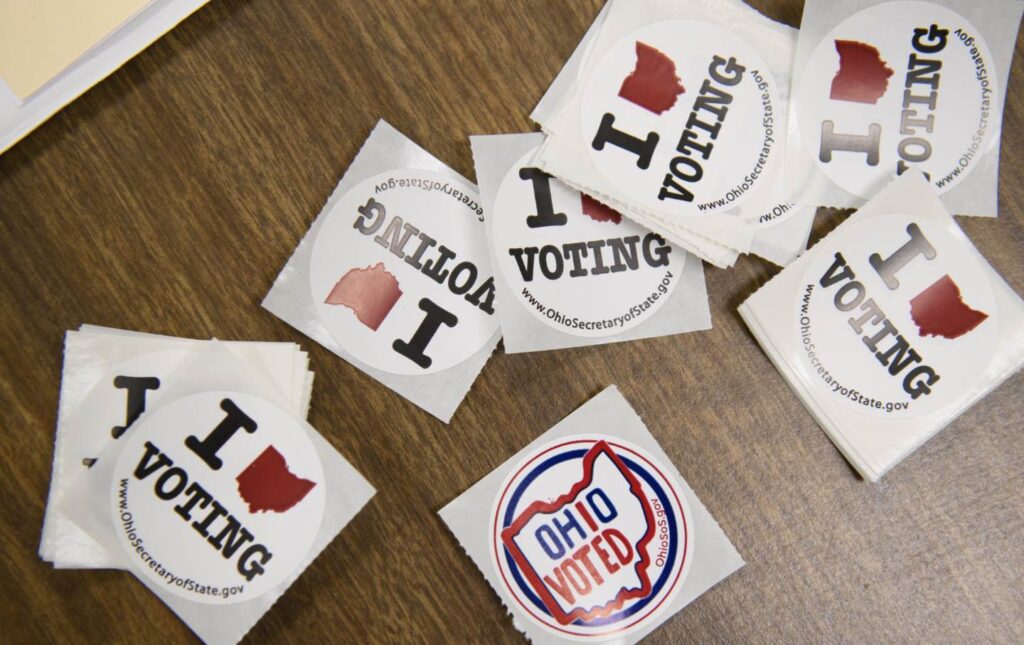 As a powerful storm rolled across the Cincinnati hills, the Langsam Library at the University of Cincinnati was eerily silent. The library served as one of many polling locations across the city for Ohio's midterm primary elections. Only a day before, Politico released a leaked draft of the Supreme Court's decision on Roe v. Wade, suggesting it will be overturned this summer. The polling place—located in a glass-lined conference room on the library's first floor—was vacant, aside from the workers who were trading anecdotes and discussing summer vacation plans. One, who was hunched across a desk and had his baseball cap pulled down, had fallen asleep. Although the poll workers declined to be interviewed, they directed me to a piece of paper taped to the door: "No voters have checked into this precinct."
As I wandered around the mostly empty halls, I spoke to the smattering of students gathered there and asked if they were planning to vote. A woman named Jeya Kannan said she'd "completely forgotten" about the primary. She believed that apathy toward electoral politics was a common feeling among her generation right now. "A lot of people feel that their votes don't matter," she said, and later told me that democracy was "going out of style." Jack Romey, a UC senior majoring in Business administration, made reference to the Politico leak and opined that young people would "think about it if and when they go to the polls." Others were completely unaware of the leak and uninterested in casting a vote. "I have no idea what it's for, or about," said Hailey Mason, when asked if they were casting a ballot today. When I returned to the polling station later that day, the paper on the door had changed. Three people had now voted.