April 6, 2023
Being Openly Trans in High School Is Already Hard. Republicans Want to Make It Impossible.
By Eleanor Buchanan
Right-wing politicians are not "protecting children" by restricting gender-affirming treatment. They are forcing a generation of trans people to stay in the closet.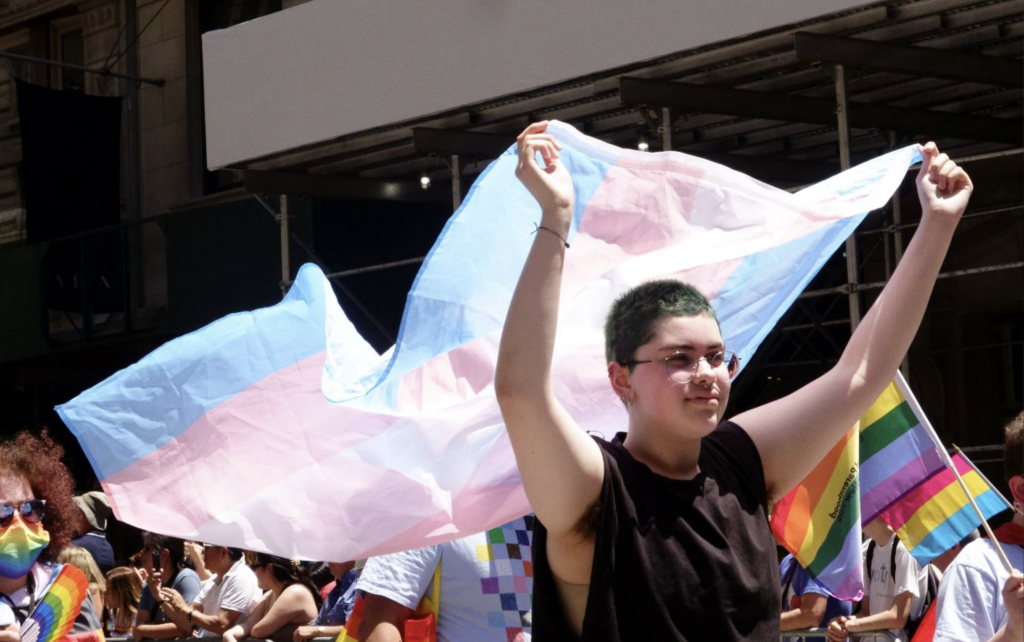 Being a teenager is stressful and confusing, and so is being transgender. What do you do when you're both? When I was in middle school, I had a frightening encounter with a mirror. In the months prior, I had developed a fascination with hair and had just learned how to French braid. Coming face-to-face with the reflection of a prepubescent child with long, plaited hair, I saw a girl. I was terrified, because I liked what I saw.
For so long, I was convinced that my being trans wasn't valid. "Transgender and nonbinary individuals internalize the messaging they receive from their surroundings. If it is largely negative, transgender persons will believe who they are is negative," said Grace O'Connor, a therapist at Gender Wellness of Los Angeles. While my parents supported my transition and my school presented itself as a safe space that fostered inclusivity, the lack of transgender education in my school, along with the wider political and social environment, pressured me to suppress my femininity in favor of a masculine appearance and demeanor.
Republicans across the country have increasingly pushed an anti-trans agenda under the guise of "protecting children." Following the lead of Governor Ron DeSantis, over 20 states have introduced "Don't Say Gay" bills, prohibiting classroom instruction, education, or discussion of sexual orientation and gender identity. In Florida, House Bill 1223 would ban teachers from using trans students' preferred pronouns. "It shall be the policy of every public K-12 educational institution that is provided or authorized by the Constitution and laws of Florida that a person's sex is an immutable biological trait."