November 4, 2022
Can Young Voters Make Palestinian Rights a Major Issue?
By Lisa Herforth-Hebbert
Most Americans under 30 now feel sympathetic toward the Palestinian cause. But getting progressive politicians to support Palestine continues to be difficult.
By Isaac Lozano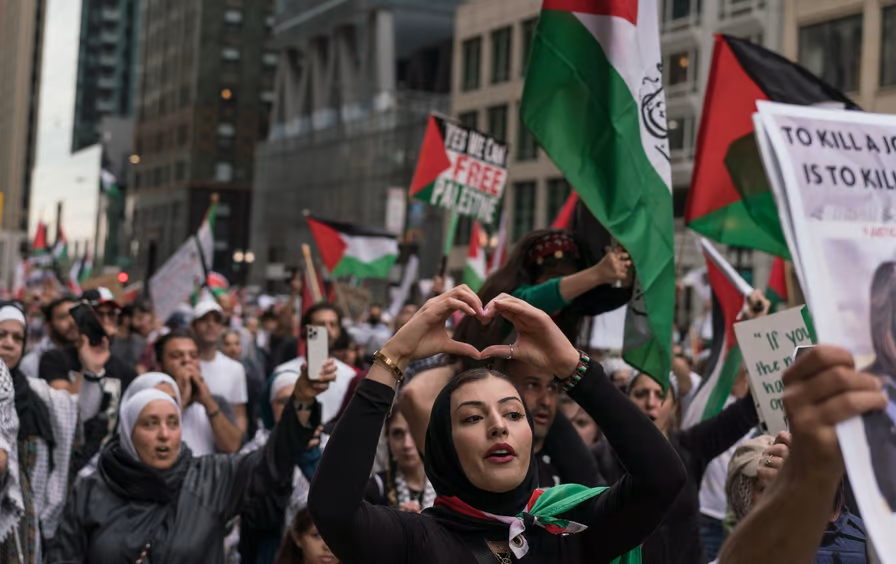 Lara Hafez sometimes feels that she has been "robbed of her ethnicity." After her parents were forced out of their home in the West Bank by the Israel Defense Forces, they sought refuge in America and settled in Southern California, where Hafez was born and raised. Now a junior at Stanford University, Hafez was especially moved when several students with ties to Israel reached out to thank her after she gave a speech on Palestinian politics.
Those students, Hafez says, are part of a new generation that is "willing to be understood and to understand what's happening in Palestine." This midterm season, they join a movement, spearheaded by young people, that is challenging the status quo on American foreign policy.
From the violence of last year's evictions in East Jerusalem to this spring's killing of Palestinian-American journalist Shireen Abu Akleh, Americans are facing intense exposure to the Israel-Palestine conflict. Historically, voters in the US have shown minimal interest in foreign policy, and even less in Israel-Palestine. And with abortion rights and democracy itself on the ballot this election, Americans have increasingly little space in their cauldron of concerns. "Palestinian rights are not a voting issue for many people," Jewish Currents Editor-at-Large Peter Beinart told me.