April 28, 2023
Connecticut Will Require Public Schools to Teach Climate Change. Can More States Follow?
By Eleanor Buchanan
While Congress is unlikely to pass a national climate education bill any time soon, there is an opportunity for local legislators to take similar actions.
By Sena Wazer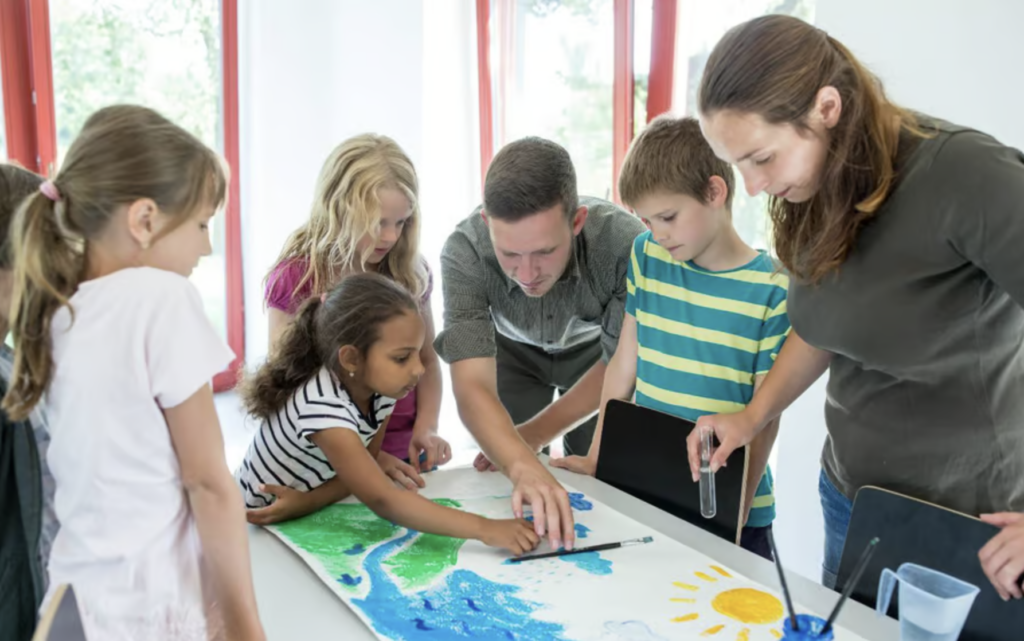 Starting in July, every K-12 public school in Connecticut will be required to teach their students about climate change. After years of organizing from environmental groups, advocates, and students, the new standards garnered bipartisan support during an education committee vote and passed during the 2022 legislative session. These requirements make Connecticut the second state in the nation—after New Jersey—to mandate some form of climate education in all public schools.
State Representative Christine Palm introduced the bill four times before it finally passed. In prior years, the bill faced pushback from lawmakers who assumed that climate change was already taught in most public schools, as well as those who weren't educated about climate change themselves. "There is active scientific debate among scientists and others…about how much global warming is caused by humans burning fossil fuels," said Republican State Representative John Piscopo, incorrectly, in 2019. "Why tie teachers' hands to one side of a debate?"
Without these legal requirements, there is no guarantee that climate change will be mentioned in public schools—let alone taught accurately and comprehensively. Bobby Sanchez, cochair of the Education Committee, claimed that 90 percent of schools already teach climate change. However, this number was self-reported by schools, and students claimed otherwise. In an informal survey of about 200 students conducted by Sunrise Movement Connecticut, 55 percent of students reported not receiving enough climate change education to make informed decisions on the topic. "I have to help bring this up in all my science classes," said McKena Clemons, a 16-year-old public school student and the communications lead at Sunrise Movement Connecticut. "I have to be annoying about it." Safa Mohamed, an organizer with the climate justice organization Zero Hour and a freshman at Ohio State University, said that her climate education in Ohio "really depended on who the teacher was" and "how much they cared," with the occasional surface-level lessons covered repeatedly. "Learning about climate change in school felt like déjà vu."