April 4, 2023
Corporations Are Recruiting High School Students to Help Fuel the Climate Crisis
By Eleanor Buchanan
Energy, technology, defense, and finance companies have launched youth outreach programs designed to attract students before college and cover up their contributions to climate change.
By Aina Marzia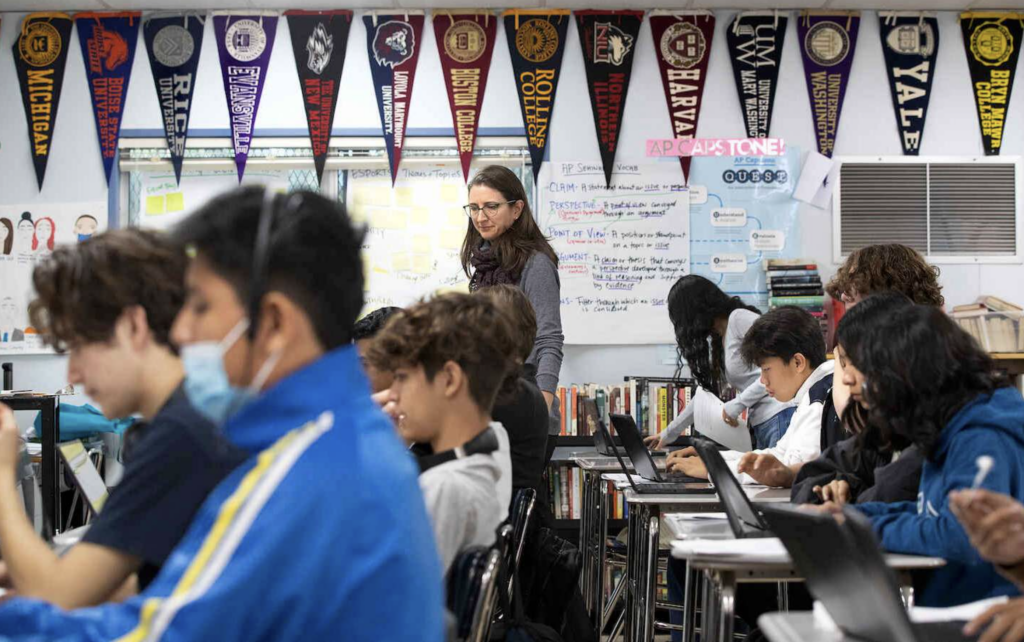 In October 2022, student activists at Harvard, MIT, and Brown pulled out the stops to challenge Big Oil, demanding during an Exxon recruitment event that the administrations divest from fossil fuels. "We showed up, we started to chant, and we did not allow them to give their presentation," said Phoebe Barr, an organizer of the disruption.
Barr is an activist working with Fossil Fuel Divest Harvard—one of many college organizations pushing back against unsustainable corporations' deep influence on education. Apart from on-the-ground organizing, the group works to promote fossil-free careers and expose academic projects funded by Big Oil. For Barr, their ultimate goal is "to ban the fossil fuel industry from funding any kind of research project that could be related to climate science."
As these actions gain traction, college organizers are hoping high school students will follow suit. "Young people for many years now have been eroding the social license these industries have. There is an opportunity for high schoolers to really set the standard of what it looks like to take on bold and powerful solutions to the climate crisis and change our school institutions," said Audrey Lin, a youth organizer with the Sunrise Movement. Compared to college campuses, where Big Oil and fossil fuel companies have an outsize presence, high schools frequently see the more subtle influence of technology, defense, and finance—sectors still deeply complicit in climate change.