April 29, 2022
Graduate Workers at Indiana University Are on Strike and Fighting for Recognition
By Lisa Herforth-Hebbert
The IU administration believes our work is marginal to the functioning of the university. Only a union can push back.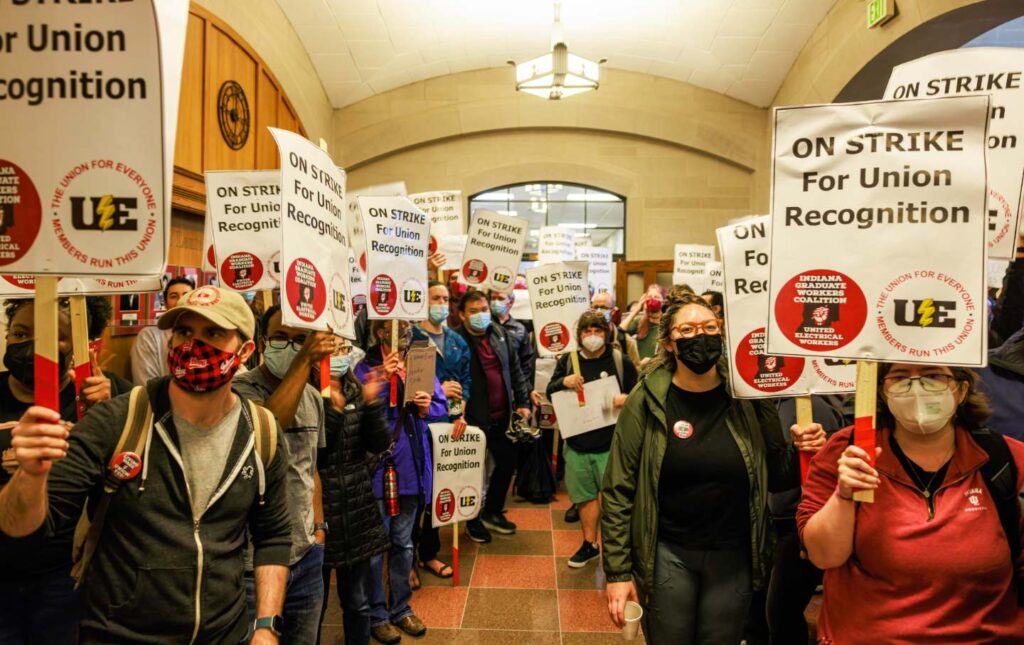 For years, the Indiana Graduate Workers Coalition–United Electric (IGWC-UE) union attempted to work with Indiana University administrators to secure improvements in pay and health care benefits, reduce overbearing workloads, ensure protections for international students, and end burdensome fees that reduce our already meager yearly salaries by around 10 percent. Instead, the administration denied the coalition any meaningful change, saying that our relationship to the university is primarily educational. We shouldn't expect a living wage, their argument goes, but should instead rely on family, friends, and spouses for financial support while we build our academic portfolio.
Now, after an overwhelming vote earlier this month of 1,008 to 23, the graduate workers at Indiana University are on strike for union recognition.