April 8, 2021
Harvard's Fossil Fuel Investments Aren't Just Immoral — They're Illegal, Too
By nationfund
If it's wrong to destroy our futures, then it's wrong for our universities to invest in that destruction.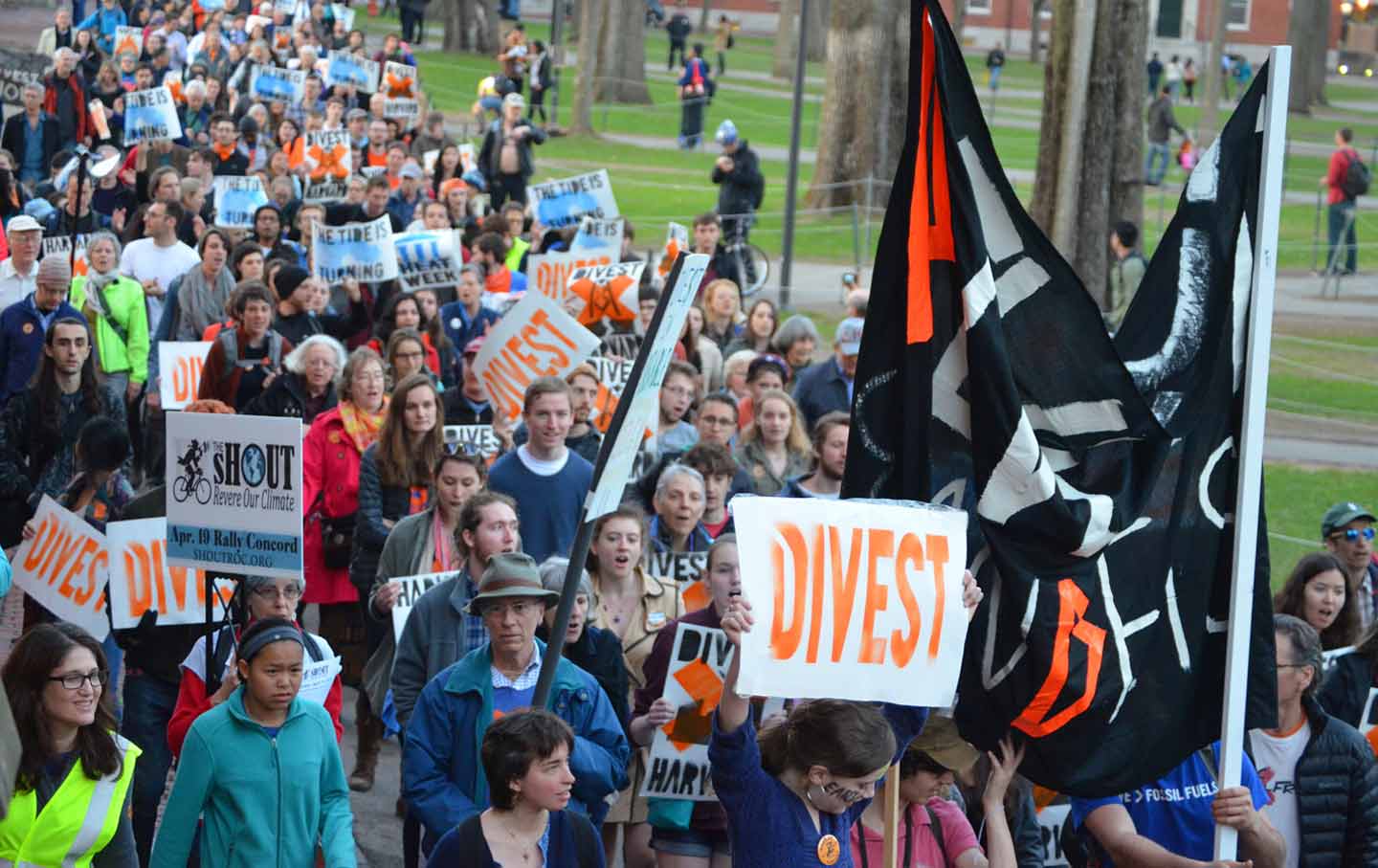 Last week, the Biden administration announced a massive infrastructure plan directly aimed at accelerating the transition from fossil fuels to clean energy sources, signaling a national commitment to tackling the climate crisis. But not everyone is ready to do their part. Harvard, the world's richest university, refuses to ditch the fossil fuel holdings that have allowed it to profit from climate destruction.
That's why Fossil Fuel Divest Harvard submitted a complaint last month asking the Massachusetts attorney general to hold Harvard legally accountable for its complicity in the climate crisis.
Fossil Fuel Divest Harvard (FFDH) is a student campaign dedicated to climate justice. We believe that the climate crisis is one of the gravest existential threats of our time, and that large-scale systemic change is necessary to combat it.
More and more Americans are connecting the dots between fossil fuel projects and the climate emergency, as recent protests over the Line 3 pipeline in Minnesota demonstrate. More than 50 years after students organized the first Earth Day teach-ins and rallies, student fossil fuel divestment campaigns have again made campuses worldwide a front line in the fight against climate change.