January 14, 2023
How Student Loan Cancellation Helps Asian Americans
By Lisa Herforth-Hebbert
Broad-based debt relief could benefit borrowers of all backgrounds.
By Adrija Bhattacharjee and Orlando Cabalo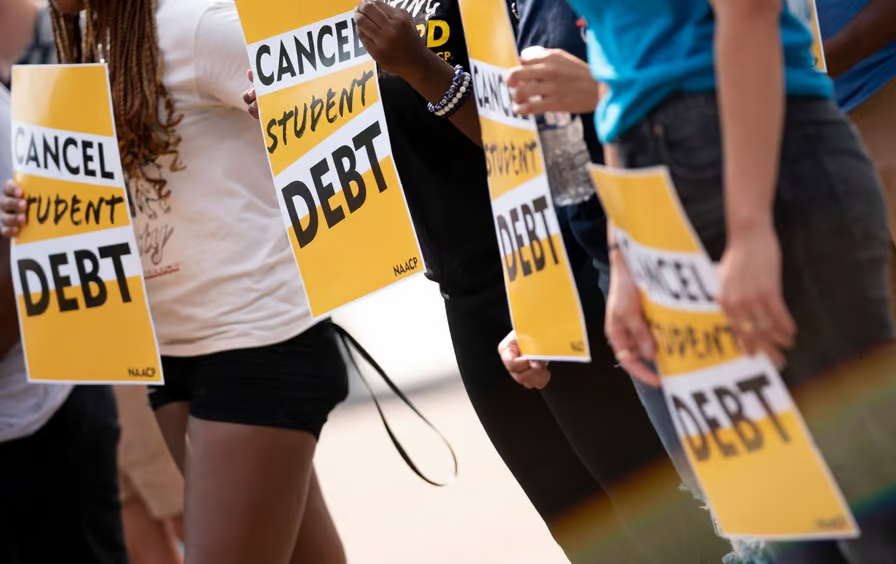 When policy-makers and advocates talk about uplifting minority communities, the concerns of Asian American and Pacific Islander communities are often left out of the discussion—especially when critiquing our current student debt system. Part of this can be tied to the "model minority" myth—a harmful stereotype that assumes widespread socioeconomic success and high achievements for the AAPI population.
Research shows that the average low-income Asian-American student at a public four-year university has unmet financial need $4,000 greater than the average low-income student. According to Duy Pham at the Center for Law and Social Policy, even though the average income of the highest earning Asian Americans is greater than the average among highest earning whites, the lowest-income Asian Americans are poorer than their low-income white counterparts.
In late February, the Supreme Court will begin hearing oral arguments on the legality of President Biden's student debt cancellation plan, which could free over 40 million Americans from years of crushing payments. Although it is clear that the 2003 Heroes Act and the 1965 Higher Education Act gives the president authority to cancel federal student debt, borrowers of all backgrounds are being held back by activist judges and greedy special interests—which is why it is critical to dismantle the model minority myth and emphasize the importance of broad-based debt cancellation.