December 26, 2022
How Young People Shaped 2022
By Lisa Herforth-Hebbert
From abortion rights activism to climate strikes to labor unionization, here are some of the movements that mattered most to students this year.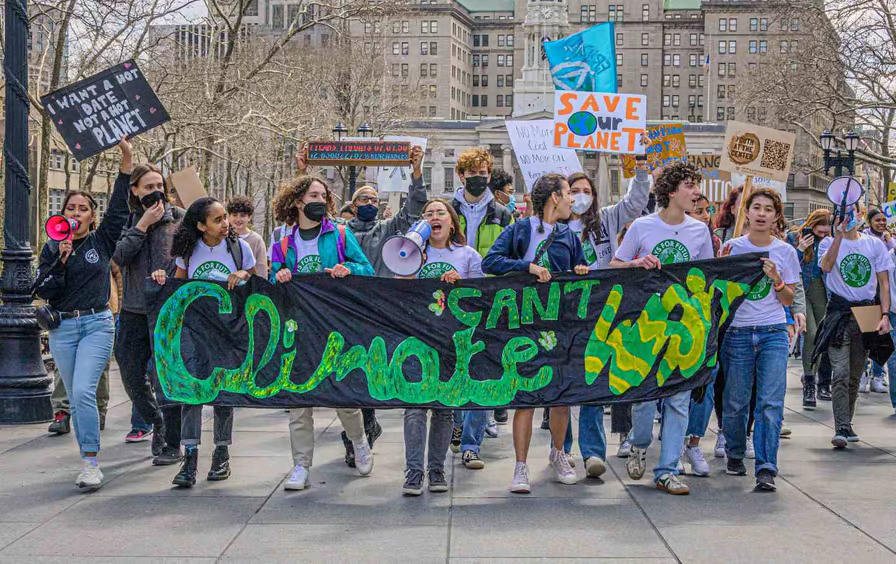 From abortion rights activism to climate strikes to unionization to calls for debt relief to record turnout in the midterm elections, students continued to organize with exceptional clarity and focus in 2022. Throughout the year, StudentNation worked tirelessly to give voice to the emerging generation. We remain proud, as well as astonished, to be virtually alone among national news outlets in regularly publishing student perspectives. StudentNation published more than 100 original articles this year; we've selected 15 to highlight the extraordinary writing and reporting of this generation of student journalists. We're deeply grateful to the Puffin Foundation whose great generosity to The Nation Fund for Independent Journalism made this work possible. —The Editors
BY TERESA XIE—JANUARY 26
As the Covid-19 pandemic worsened around the country, expectations and resources on campuses remained largely static. In 2020, 40 percent of college students reported experiencing depression and 34 percent reported anxiety. In this article, students speak about the need to prioritize long-term, community-oriented solutions to the mental health crisis.
BY CHRISTOPHER AGOSTINO—APRIL 29
A first-person account of one of many graduate student unionization efforts this year from a member of the Indiana Graduate Workers Coalition–United Electric union. After an overwhelming vote of 1,008 to 23 in favor of forming a labor union, the graduate workers at IU went on strike in April.