November 2, 2022
In Iowa, Voters Set Their Sights on Gun Rights
By Lisa Herforth-Hebbert
Gun control advocates say a November ballot initiative will make regulations impossible. But the Supreme Court may have already made that a reality.
By Nina Baker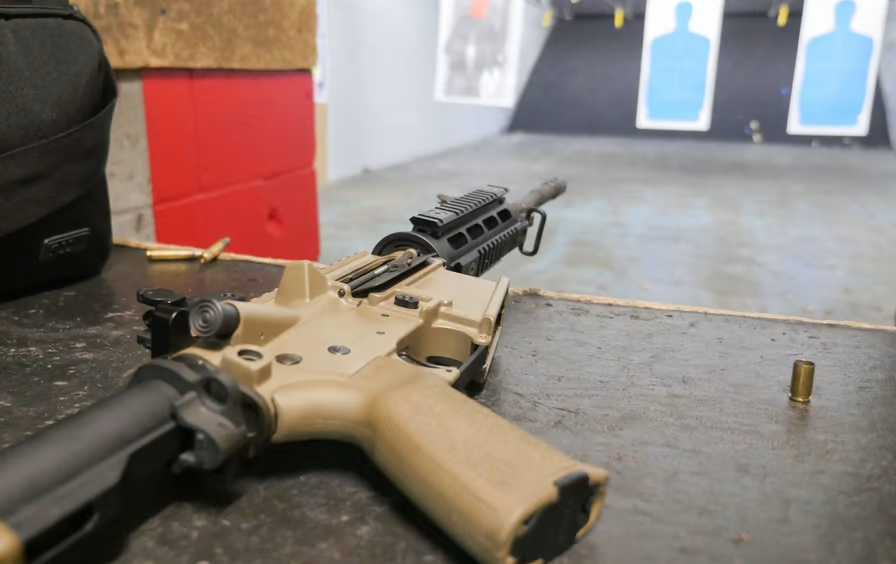 This November, Iowans will vote on an NRA-sponsored ballot initiative to incorporate the right to keep and bear arms into the Iowa state Constitution. The amendment goes beyond just incorporating the language of the Second Amendment into Iowa's law books, as many other states have done, but will instead make any push for gun regulations nearly impossible, while undermining any existing restrictions. "The right of the people to keep and bear arms shall not be infringed. The sovereign state of Iowa affirms and recognizes this right to be a fundamental individual right. Any and all restrictions of this right shall be subject to strict scrutiny," reads the proposed amendment.
"Strict scrutiny" is the most rigorous judicial test in the nation. Under strict scrutiny, a regulatory law must serve a compelling government interest, such as the interest of public safety, and also must be narrowly tailored to serve that interest for a judge to rule the law constitutional. According to an October poll from the Des Moines Register and Mediacom Iowa, almost 60 percent of likely voters plan to vote in favor of the amendment.
Connie Ryan, executive director of Interfaith Alliance, an organization that is part of the Iowa Coalition for Responsible Gun Laws, said that this amendment will tie the hands of Iowa justices indefinitely, preventing most popular gun regulations, like the prohibition on felons from possessing firearms, from standing against a judicial challenge. "It goes far above what the Second Amendment does and puts the ability to possess and carry a gun far above public safety," said Ryan. "We are just very focused as a coalition on this particular issue and defeating the reckless gun amendment."