February 14, 2023
It's Time for Democrats to Actually Defend LGBTQ People
By Lisa Herforth-Hebbert
While the GOP's crusade against the queer community intensifies, LGBTQ rights were scarcely mentioned during Biden's State of the Union address.
By Zurie Pope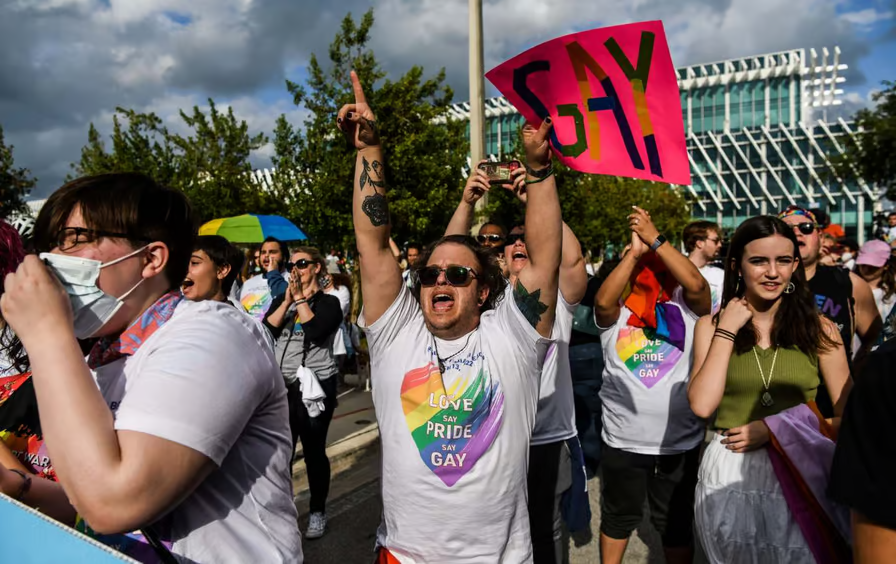 If a State of the Union Address holds any real purpose, it is for the president to amplify his past accomplishments while giving a preview of what's to come. Although President Joe Biden largely accomplished that goal on Tuesday, some topics were, of course, given more time than others. Biden rightly used his speech to alleviate concerns about inflation and corner Republicans on Medicare. But, unfortunately, as the right's crusade against queer people intensifies, LGBTQ rights were scarcely mentioned.
Though the address lasted more than one hour, the totality of Biden's comments on the subject could be found in two lines: asking Congress to pass the Equality Act, to ensure that "LGBTQ Americans, especially transgender young people, can live with safety and dignity," and referencing the recently passed Respect for Marriage Act. "While the legislation was intended as a buttress against right-wing attacks on LGBTQ+ rights, activists have criticized the Respect for Marriage Act for writing Republican religious liberty exemptions into law and focusing on an issue that impacts only a small and wealthy portion of the LGBTQ+ community," wrote Theia Chatelle in The Nation last month.
The LGBTQ community is being attacked more than any time in recent memory. Republican-controlled state legislatures have introduced laws criminalizing and restricting drag shows and banning gender-affirming care for trans youth. Queer teachers are falsely labeled "groomers" or fired. Molotov cocktails have been thrown through the windows of bakeries that host drag shows, and the Proud Boys disrupt drag queen story hours with guns at their side. The right's institutionalized dehumanization of LGBTQ people led to the killing of five people at Club Q in Colorado Springs. The language used by conservative pundits, politicians, and media personalities to describe the LGBTQ community is patently eliminationist. One can only assume that the violence perpetuated against LGBTQ people is their expected—and preferred—outcome.