September 28, 2021
Joe Biden Can Cancel Your Student Loan Debt
By Sarah Burke
Legal experts, the Senate majority leader, and borrowers all agree that the president has the authority to cancel student loan debt. Why doesn't Nancy Pelosi?
By Cody Hounanian and Brendan Rooks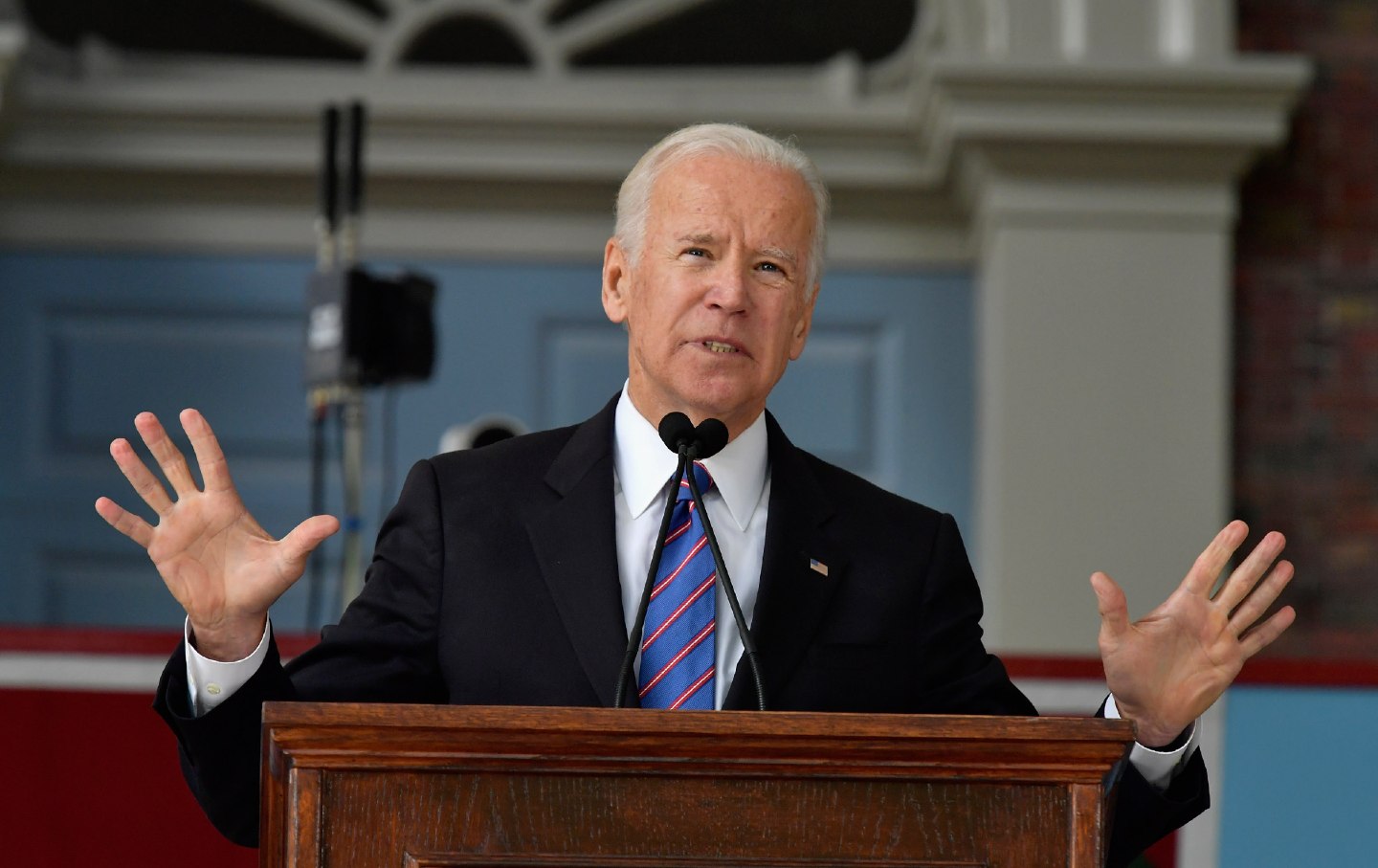 During a press conference last month, Speaker Nancy Pelosi told reporters that the president cannot cancel student debt through an executive order. "People think that the president of the United States has the power for debt forgiveness," she said, adding, "He does not. He can postpone, he can delay, but he does not have that power…. The president can't do it. That's not even a discussion."
But Pelosi's statement is at odds with many of her colleagues in Congress, who are pressuring the president to cancel at least $50,000 in student debt using executive authority. Supporters of such an action include Senate majority leader Chuck Schumer, Senator Elizabeth Warren, Representative Ayanna Pressley, and over 75 other lawmakers. Over 415 organizations, hundreds of academics and experts, and dozens of attorneys general have shared their support as well. On August 11, a coalition of 80 organizations sent a letter to Speaker Pelosi's office defending the president's authority to cancel student debt.
The president has broad authority to cancel federal student loan debt through the Higher Education Act. Passed by Congress in 1965, the act states that the secretary of education may "​​enforce, pay, compromise, waive, or release any right, title, claim, lien, or demand, however acquired, including any equity or any right of redemption." Legal experts, including those at Harvard Law, say that this provision would allow for an executive action that cancels federal student debt. And the precedent has already been set.