May 24, 2022
Keeping the March of the Living Alive
By Lisa Herforth-Hebbert
With thousands of Jewish youth unable to participate in the Holocaust remembrance march because of the war in Ukraine, the organization was forced to adapt.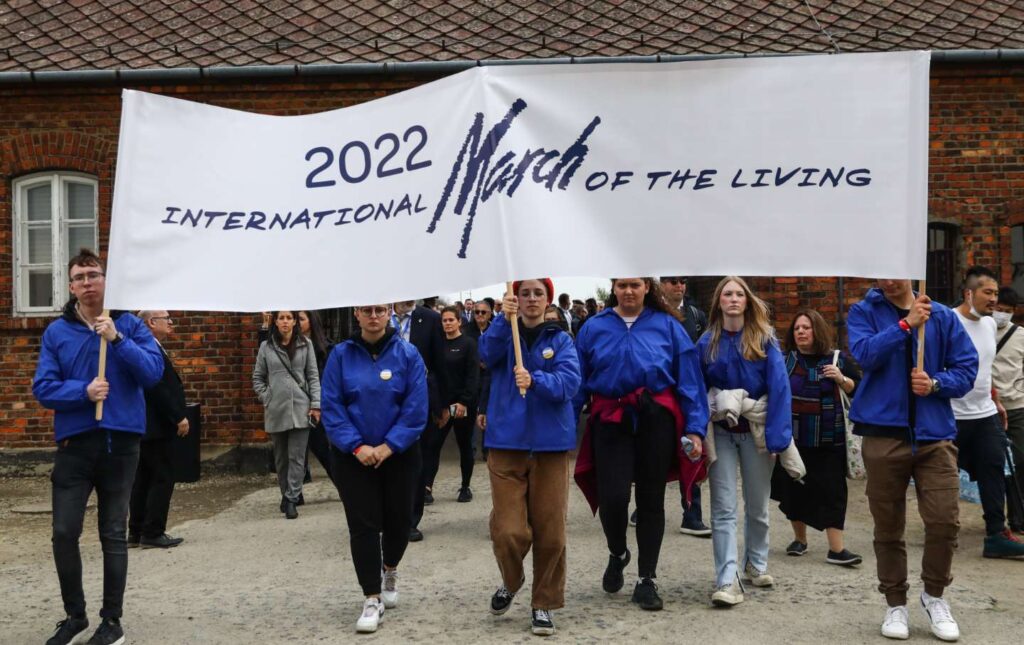 Thousands of Jewish youth were originally slated to attend the 2022 International March of the Living in Poland—for many, their first in-person event since the start of the pandemic. The annual event, which took place this year in late April, brings together Jewish youth from around the world to visit the sites of former concentration camps, attend educational events, and explore the remnants of Jewish society in Poland.
Every year, participants walk the 1.6 mile stretch from Auschwitz I to Auschwitz-Birkenau to commemorate the "death marches" Jews were forced to perform when they were transferred from one camp to the other. Many former participants describe the event as transformative. "It was really just mind-blowing. And really put things into perspective," said Aly Rosenzweig, who attended the March in 2018 on its 30th anniversary.
But this year, the war in Ukraine disrupted those plans. Almost all North American delegations pulled out, though a few hundred Americans decided to take the risk. A handful of European countries sent shrunken delegations.