August 31, 2023
The Queer Progressives Helping to Pull Louisiana to the Left
By Peter Lucas
The Pelican State might have a dearth of left-leaning political figures in office, but that doesn't stop Davante Lewis and Mel Manuel from fighting for LGBTQ advocacy and economic justice.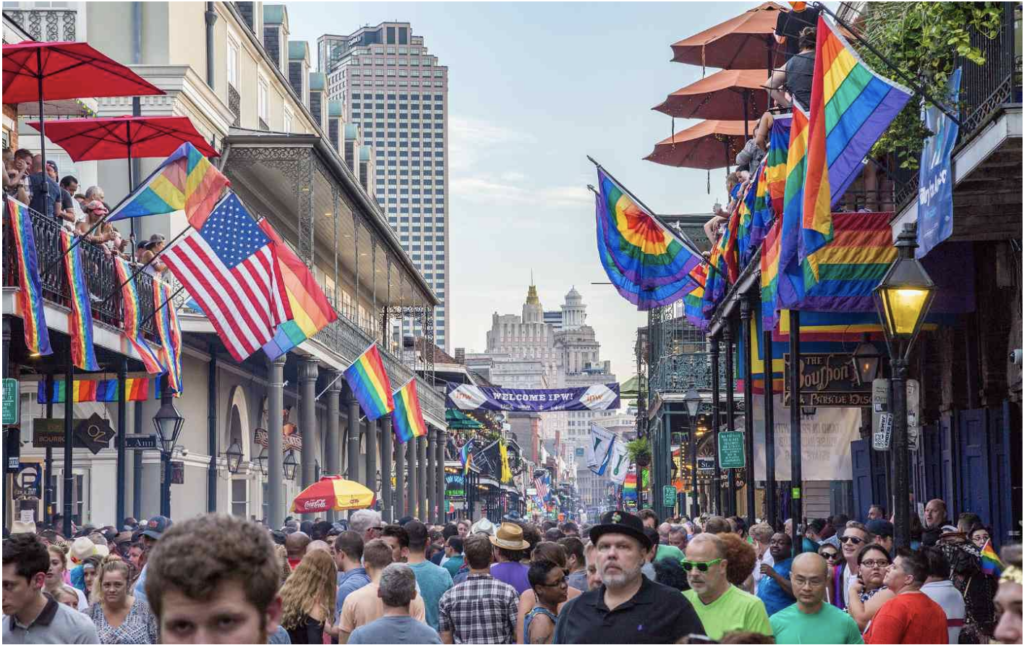 On a blistering June afternoon in small-town Abita Springs, Louisiana, local Democrats gathered for a meet and greet with candidates for governor and treasurer. While attendees mingled under the comfort of air conditioning, Mel Manuel sat outside the town hall talking about their congressional campaign for next year's election.
Manuel, a nonbinary former public school teacher and cofounder of the local LGBTQ organization Queer Northshore, has taken an outsize role in progressive advocacy in St. Tammany Parish. They're a member of the Democratic Parish Executive Committee and a spokesperson for the St. Tammany Library Alliance. Alongside other members of Queer Northshore, Manuel was present at the state capitol in Baton Rouge to protest the several anti-queer bills introduced in the legislature.
They're running for the state's first congressional seat, currently occupied by Republican House leader Steve Scalise. It's a tall task, to be sure—especially in a majority-red district. In 2022, Scalise won with over 70 percent of the vote, beating Democratic candidate Katie Darling.