September 2, 2022
The Renewed Fight for Latinx Rights and Representation
By Lisa Herforth-Hebbert
From Hollywood portrayals to abortion laws to income inequality, panelists reimagine the status quo on the second day of the Latinx House's Raizado Festival.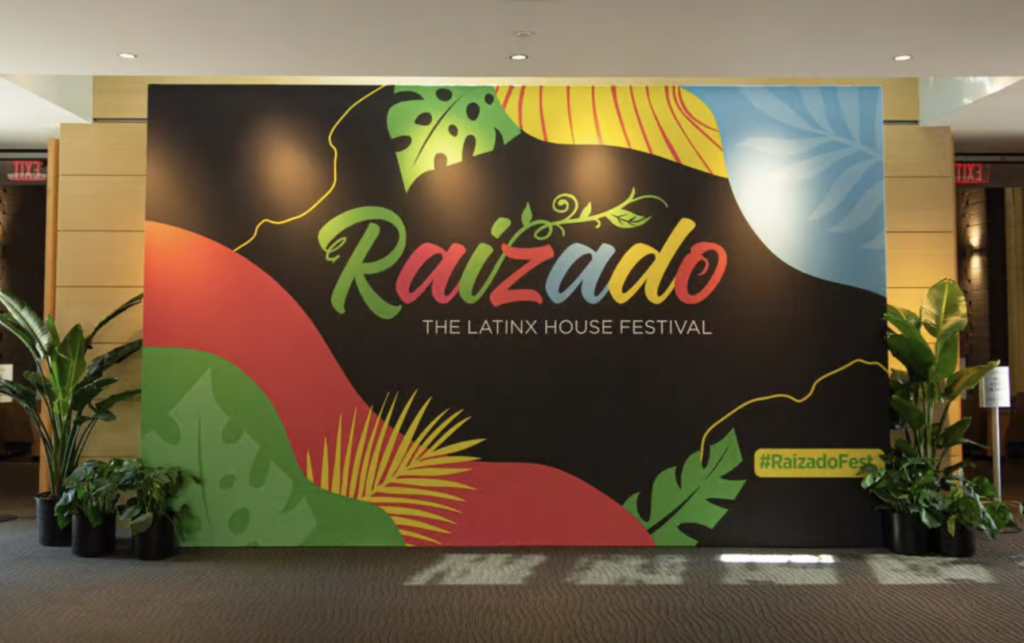 In the mountains, the sun is slow to arrive, but when it does—around midday—it comes all at once. The end of Wednesday programming at the Latinx House's Raizado Festival also came suddenly, after a densely packed day of talks, panels, presentations, awards, and an after-party at Aspen's landmark Hotel Jerome.
ROE WAS NEVER ENOUGH
Today's first panel, on reproductive and maternal health, welcomed Christina Soliz, the political director of COLOR, a Colorado reproductive rights organization, and Adrienne Mansanares, the president of Planned Parenthood of the Rocky Mountains. Though abortion remains legal in Colorado, New Mexico, and Nevada, 14 states have banned the procedure to some degree since the Supreme Court's overturning of Roe v. Wade. Sixteen have ongoing litigation that will determine the future of residents' reproductive rights.
For organizers like Soliz, the loss of abortion rights was predictable, because "Roe was never enough." Now that we are without it, an abortion justice framework demands that we think not only about legal protection and codification but accessibility as well. "The bans and the barriers to abortion access fall hardest on…the Latinx community and other communities of color that face systemic discrimination and racism," Soliz told The Nation. "Legality doesn't equal access, and access doesn't equal equity, or affordability. When we think about abortion justice, we're talking about having folks in health centers who speak your language…having abortion [be] free, [getting rid of] public funding bans, having private insurance cover [abortions] without any stipulations, [and having] access to more providers [in] rural communities…"