June 3, 2022
The Silenced Students in the "Free Speech" Debate
By Lisa Herforth-Hebbert
Marginalized people at universities across the country are trying to reframe the conversation around censorship and expression.
By Mira Sydow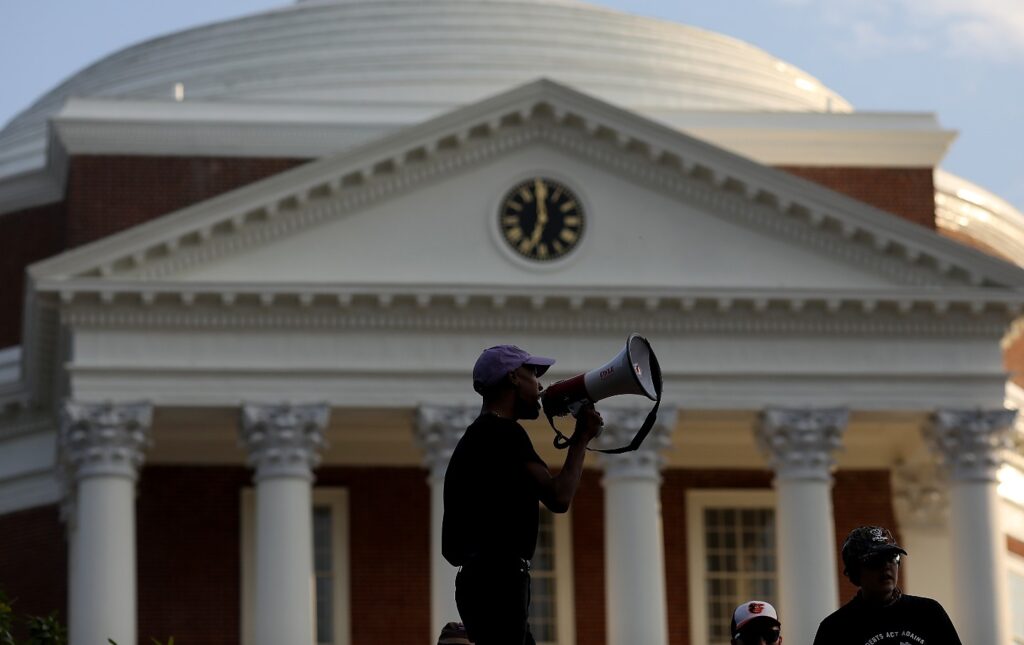 The nearly 650 comments on the Young America's Foundation's April 6 tweet are laced with venom. The post is a video of Lukas Tucker, a first-year student at the University of North Carolina–Greensboro (UNCG) who filmed a peacekeeping message to the university community ahead of Ben Shapiro's visit to campus.
"This is an illness."
"Another fatherless child."

"Freak."
Shapiro was invited by UNCG's chapter of Young Americans for Freedom (YAF), an affiliate of the Young America's Foundation, after the group faced backlash for posting a transphobic Shapiro quote on their social media. In his video, Tucker, who is transgender, warns that engaging with YAF could do more harm than good—"It creates an 'us' vs. 'them' narrative that puts the Young Americans for Freedom against transgender people," he explains. "It also validates their opinions and gives them a platform in which they can spread transphobic nonsense."

While Tucker brushes off the comments as "hilarious"—most attempt to insult him while using his pronouns, and one points to his receding hairline as evidence—some from his current and former classmates cut deep. "I read all of them," he says, with a hint of solemnity.