November 10, 2021
The Supreme Court Is Hearing Directly From Victims of Gun Violence. Will It Listen?
By Sarah Burke
An unconventional amicus brief filed by the March For Our Lives Action Fund aims to show "the true, real human toll" of gun violence.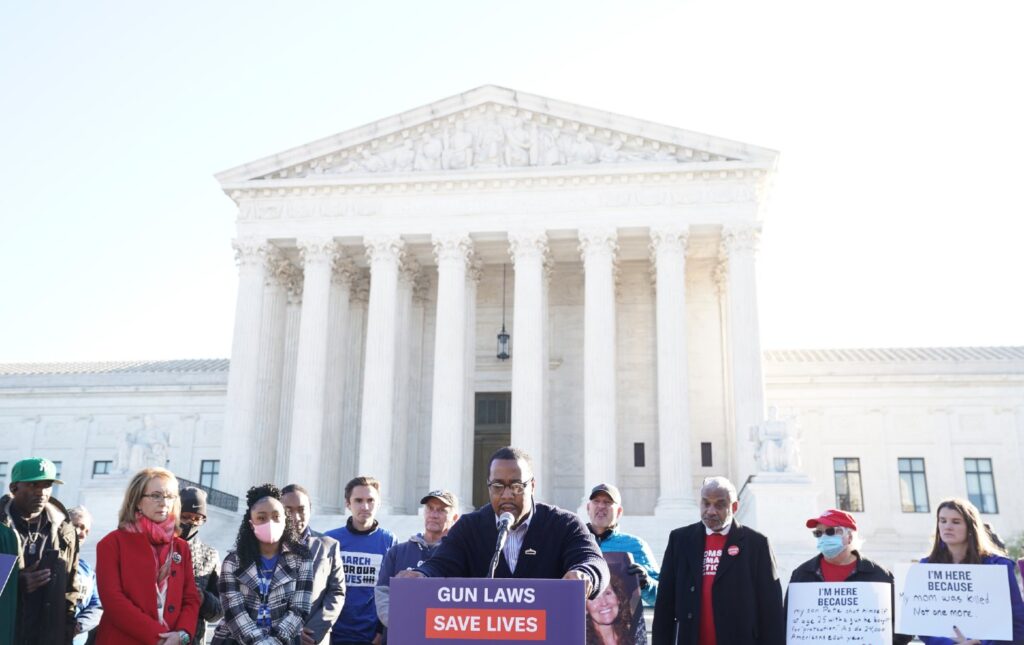 In the summer of 2019, Elimar Depaula, 19, worked as a paralegal in the D.C. suburbs. At night, she was a student, taking online college classes. On August 8, she and her boyfriend went for a drive to visit a friend. Depaula's boyfriend, at the wheel, accidentally cut off another driver. The other driver was incensed; he tailgated Depaula and her boyfriend, yelled at them, brandished a gun in anger, and eventually fired his weapon, shooting Depaula.
As she was bleeding on the way to the hospital, she prayed and tried to stay awake, fearing death. But when she arrived at the emergency entrance, Depaula found herself unable to move her legs and was unable to exit the car. In the following hours, after doctors attended to her, they informed Depaula that she was now paralyzed from the waist down. She spent the subsequent month in a rehabilitation facility, relearning tasks that had previously been automatic to her. And though her doctors doubted that it would be possible, Depaula, now 21, is able to walk through the use of a walker and determination. But Depaula didn't return to school. "It was too much, with the recovery and everything, so I never went back," she said.
On November 3, the Supreme Court began hearing oral arguments in New York State Rifle & Pistol Association, Inc. v. Bruen. According to Andrew Bank, an attorney at Hogan Lovells working for March For Our Lives, the case has the potential to be one of the most significant gun safety legislation decisions before the court in more than a decade. New York State currently requires licenses for possessing and carrying firearms in public, but the New York Rifle & Pistol Association is suing the state government, arguing that the permitting process is a violation of their constitutional rights under the Second Amendment.