December 15, 2022
'Tis the Season to Talk About Student Debt Cancellation
By Lisa Herforth-Hebbert
If your family has questions about Biden's student loan debt relief over the holidays, here's how you can respond.
By Ian Franza and Sean Tonra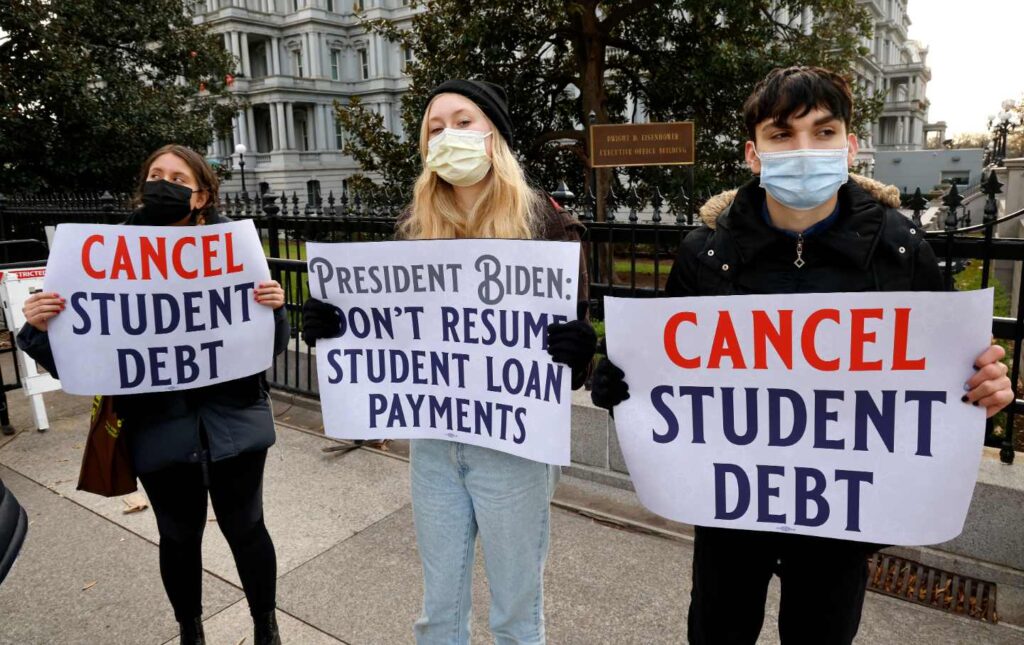 It's the most wonderful time of the year. Folks everywhere are getting ready to spend quality time with friends and family for the holidays—perhaps some of their first large gatherings since the Covid-19 pandemic began. As much as everyone is excited to open gifts and dig into their favorite recipes, there is one thing most people are still afraid of: conversations at the dinner table.
There's a decent chance that Biden's student debt cancellation plan will come up. Given all of the shifting news surrounding student debt relief these past few months, you might get some hard questions that need answering. Fear not! We are here to carefully guide you through these conversations, and, hopefully, into holiday cheer.
Even after the holidays, you can find these answers useful with friends and colleagues when they have questions about student debt. They can also offer talking points for social media posts and letters to the editor. Organizations like the Student Debt Crisis Center are on the front lines of the movement with new actions you can take, such as the recently announced major debt collection. We cannot always change peoples' minds, but we should speak up about the issues that matter most to us—including student debt cancellation. Here are some questions you might get during the festivities.