November 7, 2022
Voter Suppression Is Keeping Students From the Polls
By Lisa Herforth-Hebbert
Less than half of Americans under 30 said they were "certain to vote" in the midterm elections. But in battleground states across the country, college organizers are fighting for ballot access.
By Mira Sydow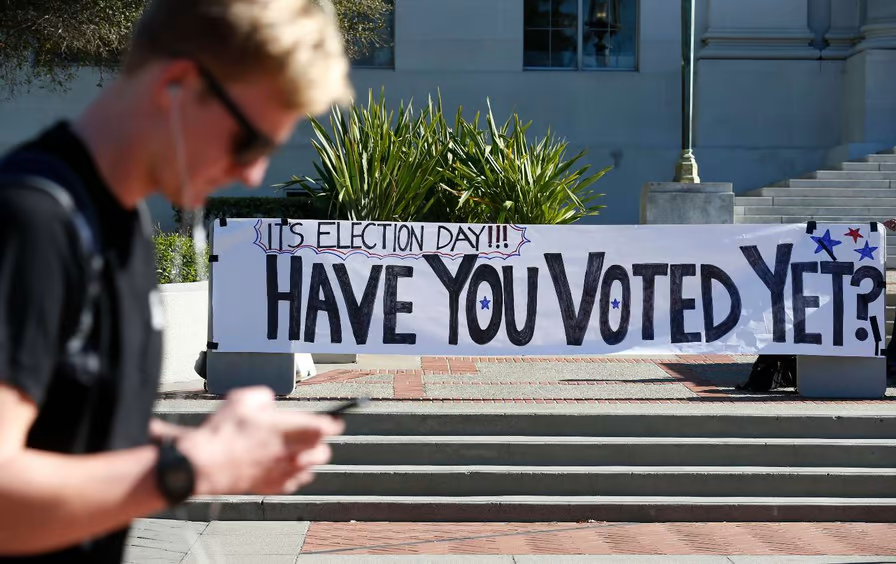 From August to October 2022, Kristina Samuel skipped almost every one of their Tuesday morning classes to fight for equal access to the ballot. Samuel, a senior biology major at Texas A&M University who uses both she/her and they/them pronouns, negotiated with their professor to be able to attend Brazos County's Commissioners Court meetings, which occur every Tuesday at 10 AM. Samuel joined a handful of other students and professors testifying for accessible polling locations for Texas A&M students and community members.
Across the country, students in battleground states have encountered a wide range of obstacles to casting their ballot. In Texas and Florida, early voting locations on large college campuses have shifted away from centers of student life. In Georgia, students have protested the state's restrictive voting policies and demanded equal access to the ballot. And in Pennsylvania, organizers wield their state's partisan importance to turn students out to the polls.
Samuel emphasizes that this is no small issue. Their school, Texas A&M, is the largest university in the United States by enrollment, with over 70,000 students and a sprawling 5,200-acre campus. When Samuel voted in the 2020 primary election on campus, they waited in line for three hours while watching countless students give up. "I had a lecture and a lab later that night, and there was a three- or four-hour gap, so I thought that would be plenty of time for me to go vote," Samuel says. They were able to vote, but risked missing mandatory class time.