February 10, 2023
What Biden's State of the Union Was Missing, According to Young People
By Lisa Herforth-Hebbert
From climate change, to policing, to labor rights, to the Covid-19 pandemic, here are the issues that young people hope Biden will focus on after his SOTU address.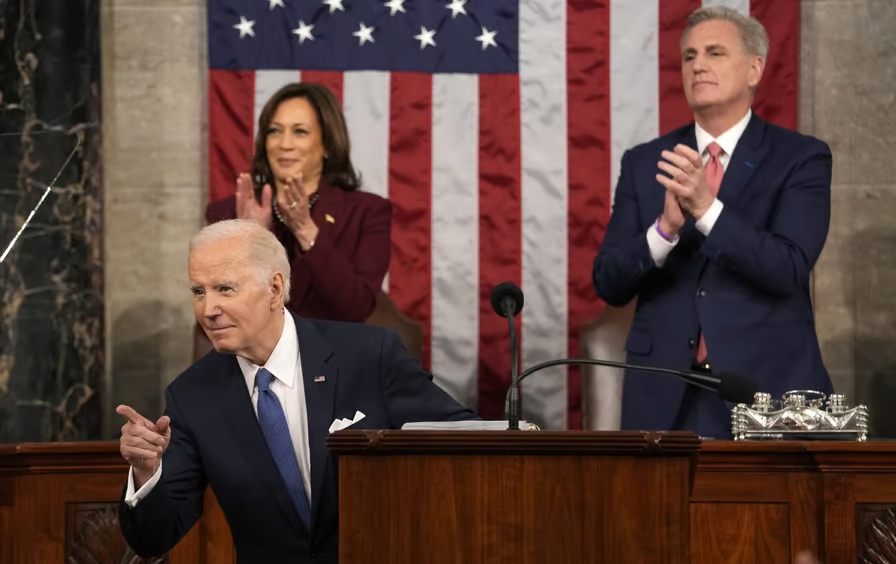 On Tuesday, President Joe Biden delivered the annual State of the Union address, touting his accomplishments from the past two years and laying out the rest of his priorities as he, presumably, seeks a second term to "finish the job." But to do that, he will have to win the support of young people. According to estimates from the Center for American Progress, Gen Z and Millennials will make up 40 percent of the votes in 2024. To understand what young people thought about Biden's speech, we asked StudentNation writers from around the country to highlight the most important parts of his agenda—as well as what was missing. From climate change and policing to labor rights and the pandemic, here's how young people see the president's agenda.
In this historic moment, there is a huge need for deliberate and coordinated action to address the crises our nation is facing, especially those related to our natural environment. Drawing upon themes of progress and resilience, President Biden's SOTU remarks seem to fit the bill.
Biden has made undeniable progress on an array of environmental issues. In his remarks, the president highlighted plans to remove lead service lines from toxic lead pipes servicing 10 million homes and 400,000 schools and child care centers. He recalled the success of the historic Bipartisan Infrastructure Law, which has funded tens of thousands of meaningful environmental projects.