December 20, 2022
What Democrats Can Learn From Keith Ellison's Reelection
By Lisa Herforth-Hebbert
If the Democratic Party hopes to fend off future Republican challenges to vulnerable incumbents, they could draw on Ellison's playbook.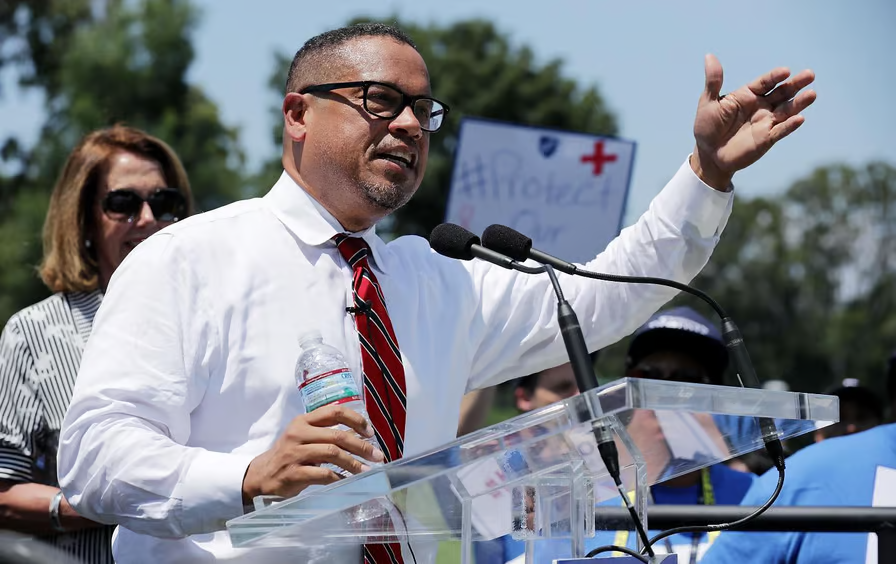 Former deputy chair of the Democratic National Committee Keith Ellison was reelected as Minnesota's attorney general in November. His Republican challenger, Jim Schultz deployed a tough-on-crime campaign, hoping to capitalize on Ellison's support of Black Lives Matter and the movement to defund the police.
Schultz's campaign mirrored that of many Republicans across the country hoping to inflame fears in the suburbs of rising crime in America's urban centers. In New York, Lee Zeldin relentlessly criticized Governor Kathy Hochul for her support of bail reform measures in New York City, amid numerous high-profile assaults in the city's subway system. Keith Ellison, however, doubled down on his reform-driven campaign, calling for an expanded definition of public safety that includes consumer protections and poverty alleviation.
In the eyes of Republicans, Keith Ellison was an easy target. While Minnesota Governor Tim Walz and Senators Amy Klobuchar and Tina Smith declined to support "defunding the Minneapolis Police Department," Ellison, along with Representative Ilhan Omar, supported it. And Minnesota voters did ultimately reject Question 2, which would have created a "department of public safety" in lieu of the Minneapolis Police Department, with 56 percent of voters deciding against the measure.