February 8, 2023
With Abortion Rights Under Attack, Menstrual Equity Gains Support
By Lisa Herforth-Hebbert
This year, lawmakers in two dozen states, including Texas, Alabama, Nebraska, Missouri, and Georgia, introduced bills that would expand access to menstrual products.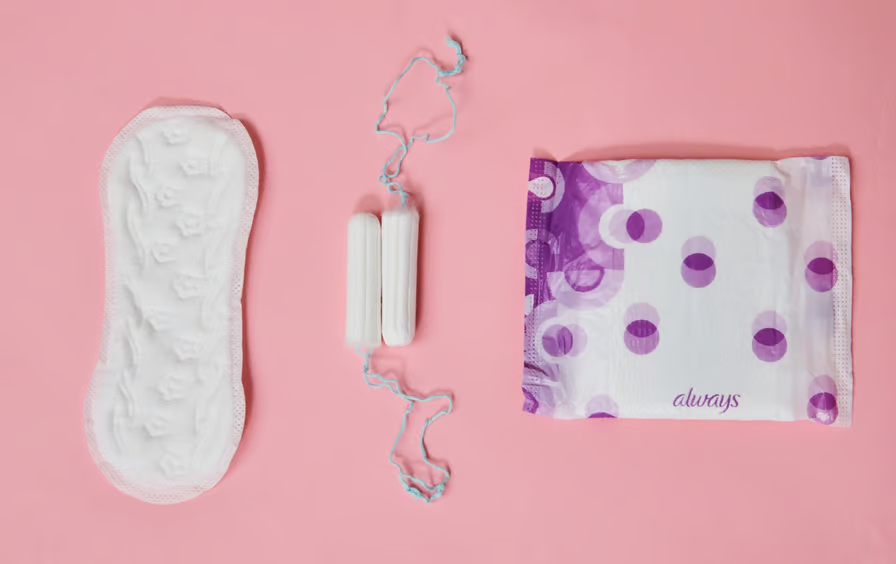 Sandwiched between the high-profile leak of the Dobbs v. Jackson draft and the official overturning of Roe v. Wade, the Austin City Council passed a resolution to provide free menstrual products in public-facing city buildings. Pritika Paramasivam, a student at University of Texas at Austin and organizer with Texas Menstrual Equity Coalition, spoke at a press conference last May about the policy. Paramasivam urged council members to take action to decrease reproductive health inequities by providing free products to the public. "In light of the recent news we have heard about the leaked draft and the threat placed upon the fundamental reproductive rights, such as abortion, Plan B, and sex-ed, I think it's very important to understand that people across the United States have fear not only about their lack of access to reproductive health but also…menstrual equity," said Paramasivam.
Texas was lockstep with several states, including Alabama, Nebraska, Hawai'i, and Colorado, passing bills that expanded access to menstrual products. Given the political landscape of 2022—the rollback of abortion rights, emboldened attacks on birth control, and a heightened misogynistic culture—bold advocacy for menstrual equity might seem ill-fated at first glance.
But across the country, youth and student organizers have played an important role in achieving meaningful policies, and this year is shaping up to be a landmark moment for menstrual equity. In January alone, lawmakers in two dozen states introduced around 100 menstrual equity bills. The proposed legislation builds on an intersectional framework. One bill, for example, would mandate the provision of free menstrual products in Ohio state prisons. Another bill, in Virginia, would prohibit police from obtaining search warrants for a person's menstrual health information.