September 9, 2022
Without Abortion Rights, Medical Students Face a Dangerous Choice
By Lisa Herforth-Hebbert
Now that Roe v. Wade has been overturned, many prospective doctors worry about their ability to safely provide reproductive care.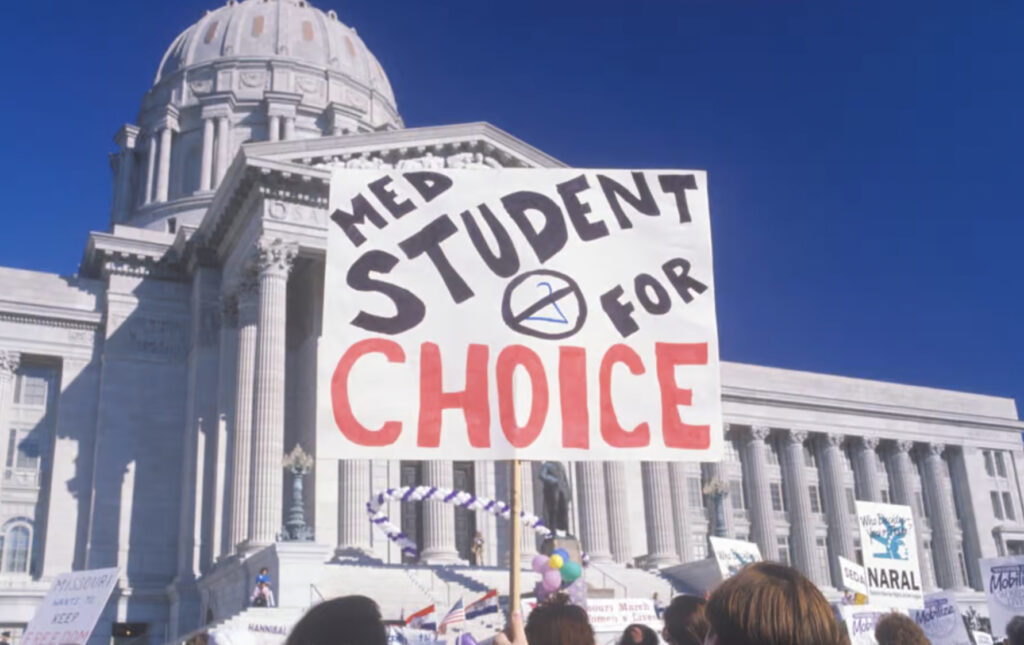 Elizabeth first realized that she wanted to become a doctor after her aunt was diagnosed with ovarian cancer. She saw just how little was known about the disease—and ob-gyn care in general—and wanted to make a difference. But after the Supreme Court overturned Roe v. Wade this past summer, she's one of the countless aspiring physicians across the country forced to rethink their future.
Now a first-year medical student, Elizabeth learned about the leaked draft of the Dobbs v. Jackson Women's Health Organization decision only a month before arriving on campus. Her stomach dropped. "I don't wanna go to jail…. I don't want to tell someone like, 'Oh sorry, there's nothing I could do. My hands are tied.'"
Many medical students now have to decide whether or not they want to continue working toward a profession that will be policed by the state and vilified by the increasingly powerful anti-abortion movement. Abortion is still protected in Virginia, where Elizabeth goes to college, but Governor Glenn Youngkin has repeatedly promised to sign a 15-week ban, while other Republicans have proposed an even more extreme "life at conception" bill.