June 14, 2022
Young People in Georgia Can Change Our Future
By Lisa Herforth-Hebbert
We can't sit out of the 2022 elections. That's why we formed the state chapter of Voters of Tomorrow for Georgia.
By Ashleigh‌ ‌Ewald‌, Vikas Nagarajan and Mark Putman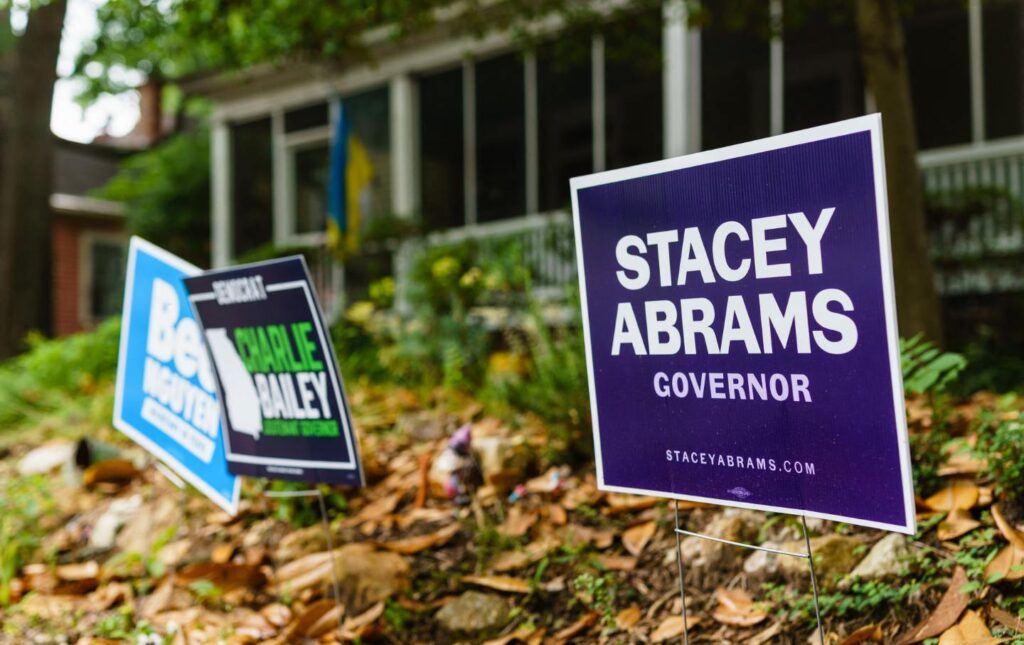 How old do you have to be to work for change in your community?
This question crosses our minds as we watch older leaders push outdated policies and dismiss our voices—in part, because we are young. But, time and time again, our country has been propelled towards progress inspired by young activism. That is why we formed the Georgia Chapter of Voters of Tomorrow, a student-led organization in rural Georgia, dedicated to promoting civic engagement in our generation. Our goal is not to promote any political party but to equip students across Georgia with the tools and knowledge they need to make their voices heard.
One of the most crucial steps is getting young voters to turn out for local, state, and federal elections. Voting is one of our most powerful tools for effecting change. We can pick our leaders and policy-makers and send a message to politicians across the country that their jobs depend on addressing our concerns. But low voter turnout continues to plague our generation. Eighty percent of our peers say they are interested in politics, yet less than half of them turn out to vote. The problem isn't apathy, but a loss of faith in our political system.
"I strongly dislike the two-party system. I don't align well with either party, and I don't think my viewpoint is well represented when voting is boiled down to two choices," said Gabe, a 22-year-old resident of Georgia. His thinking is understandable, but the problem is that by sitting out elections, we surrender the little control we have over the political process. Our generation achieves far better outcomes when we play ball.