December 1, 2022
Young People Made It Clear: Abortion Rights Must Be Codified
By Lisa Herforth-Hebbert
Across the country, Gen Z and millennial voters prioritized abortion during the 2022 midterm elections. Will their historic turnout be rewarded?
By Zoe Sharif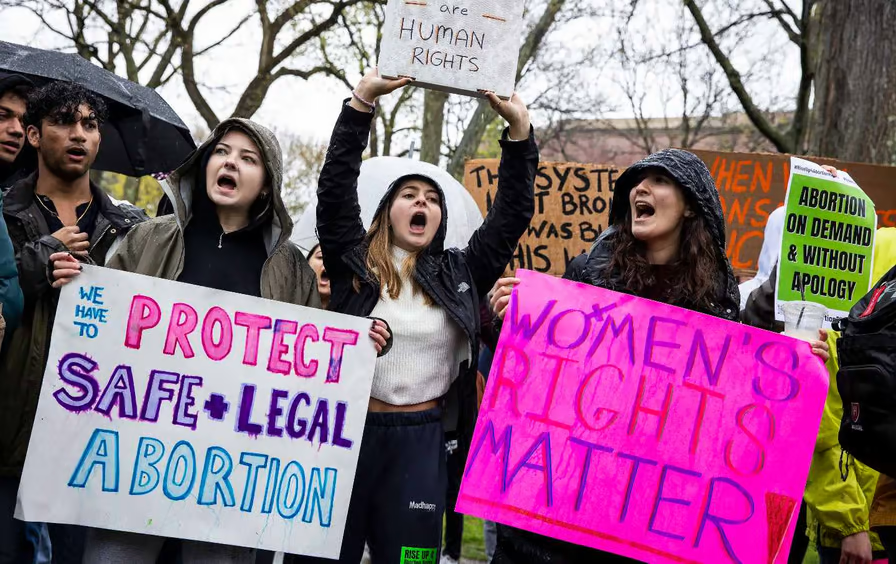 Before the Supreme Court's landmark reversal of Roe v. Wade, there was debate on whether abortion would drive Democrats to cast their ballots in the 2022 midterm elections. "In polls, the people who report caring most about abortion relative to other issues are young, progressive, educated, concentrated in cities, and of higher income," wrote Natalie Shure in The New Republic, "already one of the Democratic Party's strongest bases."
Now, we can see that it made the difference. While youth turnout—especially during midterm elections—is historically lower than older age groups, resistance to the red wave was primarily driven by Gen Z and Millennial voters prioritizing abortion protections all across the country—including Arizona, Pennsylvania, Wisconsin, and Nevada.
Rock the Vote, a non-profit organization working on youth turnout, said youth engagement rose across all issues, but especially around abortion after Dobbs v. Jackson. "It wasn't surprising that after the Supreme Court decision, we witnessed outrage and serious calls to action online and offline amongst young people," said Carolyn DeWitt, the organization's president and executive director. According to CNN exit polls, 63 percent of voters under 30 are registered as Democrats. When asked about the most important issue for their vote, Democrats in these polls overwhelmingly chose abortion—over inflation, crime, immigration, and more.