November 8, 2022
Youth Turnout Will Decide the Fate of the Midterm Elections
By Lisa Herforth-Hebbert
Young voters hold enormous influence as a demographic. A high level of participation in the midterms this year could swing the results in the Democrats favor.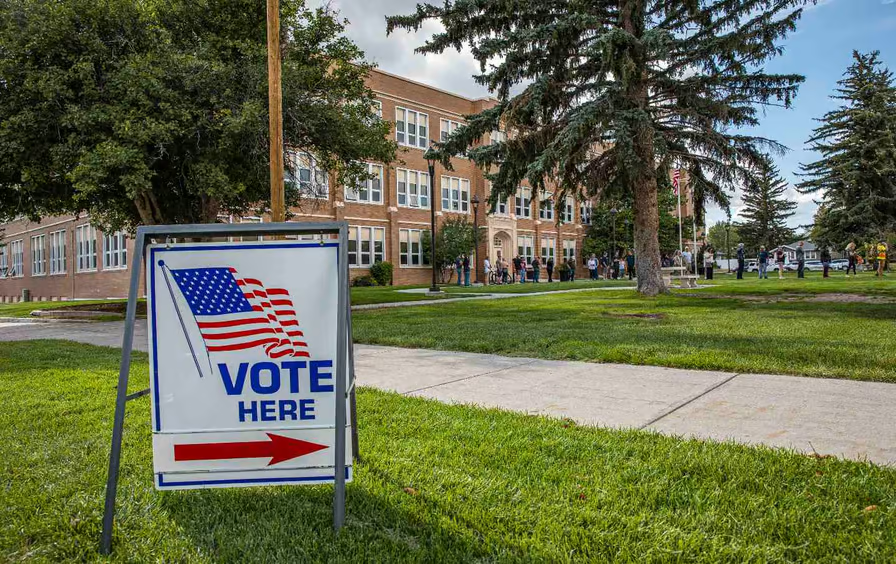 Historically, the midterm elections in the United States receive far less attention than the, admittedly more exciting, presidential races. In 2014, the midterm election had the lowest turnout of any race since World War II, when just 36 percent of eligible voters participated. But two years into the Trump presidency, there was an exception to this trend. National turnout in 2018 reached 53 percent—a four-decade high for midterm engagement. "Young adults ages 18 to 29—the age group that voted most strongly Democratic—saw a rise in their turnout rate by 16 percent from 20 percent in 2014 to 36 percent in 2018," wrote William H. Frey in Brookings.
That momentum lasted through 2020—the highest turnout election ever recorded in the US. But despite nearly 160 million votes cast, almost a third of eligible voters still did not participate. According to NPR, the average nonvoter was more likely to be poorer and younger. "They are disengaged, disaffected and don't believe politics can make a difference in their lives."
Along with this apathy, younger voters are also impacted by structural obstacles to voting. In many countries, an election is held on a nationally recognized holiday. Of course, this is not the case in the US. Many working-class voters—especially students, who might have classes or extracurriculars on top of a job—have to choose between waiting in line to vote or missing a shift.