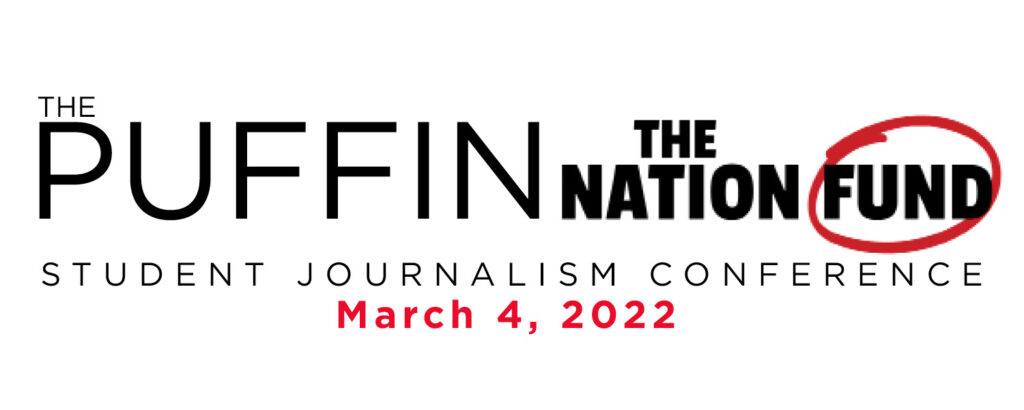 March 4, 2022
11:00AM TO 6:00PM EDT
A virtual conference produced and hosted by The Nation Fund for Independent Journalism

Coverage of social movements and protest is always essential–especially now, as we continue to navigate an enduring pandemic and profound political polarization. Yet, a nuanced understanding of what leads people to participate in movements is often obscured by personality-driven or sensationalized narratives, if not outright misinformation. Through rigorous reporting, historical context, and a sense of mission, the journalists at The Nation provide a model for informed coverage of the social movements that shape history
This March, building on two previous virtual conferences, The Nation is bringing together the next generation of independent journalists to learn more about social movements and how journalists can better cover them. Speakers include Katrina vanden Heuvel, Dave Zirin, Elie Mystal, Melissa Harris-Perry, Ken Klippenstein, Laila Al-Arian, Sarah Leonard, Richard Kim, Nayyera Haq, Lizzy Ratner, Justin Esarey and Samantha Schuyler.
The conference is free for all accepted applicants. The day will feature interactive workshops, panel discussions, breakout sessions, video screenings, skills trainings, networking opportunities, professional advice, and a subscription to The Nation.
APPLICATION
In a cover letter of not-more-than 250 words, tell us where you're from, where you go to school and why you want to attend this student journalism conference. Please include one published piece of journalism. (A reported piece from a class is eligible.) All material should be in Microsoft Word (.doc, .docx) format. All applications will be acknowledged and considered on a rolling basis until Monday, February 14. Email applications to studentconf@thenationfund.org.
ELIGIBILITY
All currently matriculating undergraduate and graduate students are eligible as are non-US students. Young writers of traditional college age not in school and students graduating in 2022 are also encouraged to apply. Email studentconf@thenationfund.org with any questions.
This conference has been made possible by the great generosity of the Puffin Foundation.