June 1, 2022
We're So Close to a Win Against the Student Debt Crisis
By Lisa Herforth-Hebbert
With the 2022 midterm elections on the horizon, now is the best time for Biden to fulfill his campaign promise and cancel student debt.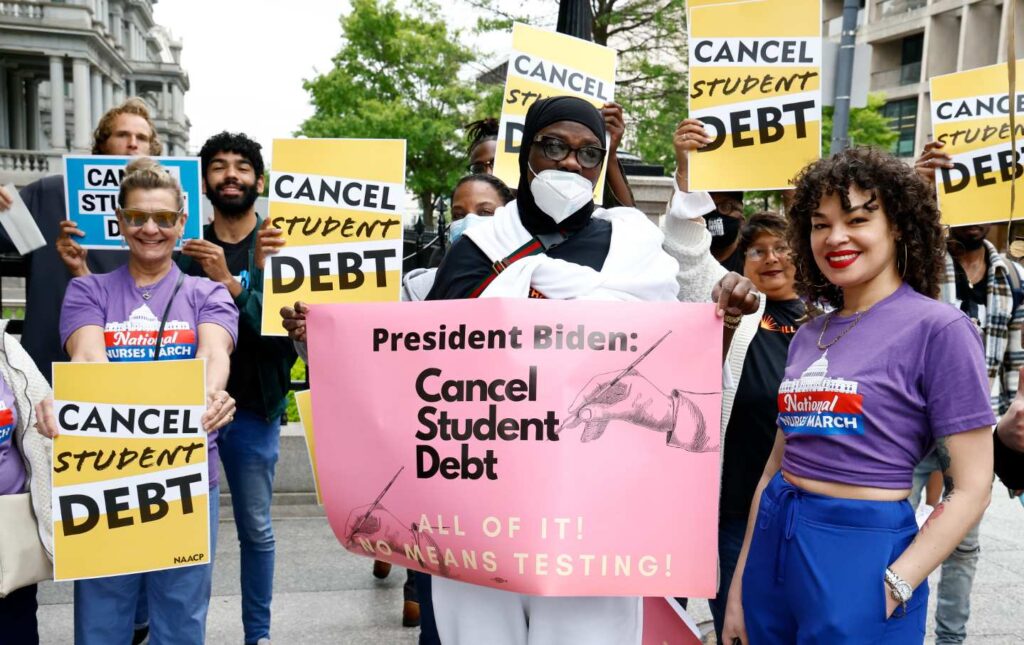 College students have been key allies in bolstering the fight to end the student debt crisis, joining the existing coalitions of borrowers who have been paying off their loans for years. Now, it looks like their activism is working. President Biden announced earlier this month that he is considering canceling some federal student debt. Student debt continues to impact more than 45 million Americans with a combined $1.7 trillion in debt, robbing retirees of their Social Security payments, workers of their wages, and students of their future.
This news from the White House is a major win on two fronts. First, before this announcement, the White House was investigating the president's power to cancel student debt under the 1965 Higher Education Act. Experts, including those at Harvard Law School, have explored the matter in detail, concluding that the president has the unequivocal authority to cancel federal student debt, but it was unclear where the administration stood on the question. Biden's announcement is therefore a huge win on the legal case on debt cancellation. Ultimately, the president's authority to cancel all student debt is the most powerful tool Biden has to boost the economy, uplift families, and close the racial wealth gap. Even limited debt cancellation would set an important precedent.